Sub Plots for Your Novel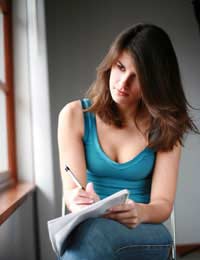 When you watch a television series or feature film there are often other things happening in addition to the main storyline; these are called sub plots and allow the author and the reader alike to explore other avenues of the character's psyche and also expand on what can sometimes be a very straightforward idea.
There are many different sub plots than can be employed to help flesh out your novel but you should be aware that too many can confuse the reader and also erode continuity from the author's point of view. So when adding sub plots it is important to know when to stop and at what point enough is enough.
Romance
The course of true love never runs smoothly and nowhere is this more evident than in the pages of a novel. Usually the main character will be locked in a battle for the affections of the female lead or he will be going through a messy divorce or strained relationship. These may sound like clichés but they are the bolt hold of many novels and each author can bring his or her own slant to the idea.
A Troubled Past
Many fictional characters – either on screen or on the pages of a novel – suffer from pangs of guilt about an event that occurred in their past. Such events often provide conflict between characters and can help the author to expand on the main character's life without detracting too much from the central plot of the novel. A troubled past can also lead nicely into the main plot but bringing about conflict or unresolved issues for the protagonist to deal with.
The One that Got away!
This applies mainly to detective fiction but can be applied to most genres depending on how the author wishes to use it. The sub plot is based on the notion that the main character failed to solve a crime in his or her past or catch someone guilty of committing a crime. This sub plot can be used to clear up issues from their past and can also blend nicely into the main plot of the novel.
Unrequited Love
Many people believe that unrequited love and romance are one in the same but they are not. A character can pine for the love of someone who perhaps didn't know they existed – as can happen in real life – and this can lead to interesting emotions and feelings and also is a good way of generating motive and dialogue. The idea of unrequited love can sometimes be something that authors tend to shy away from but if you want to explore it you may find that it adds an extra dimension to your characters.
Childhood
An important aspect of any character's life is their childhood and often childhood is something that is not touched upon. You should be aware that discussing the childhood of a character should be done in fragments as opposed to trying to discuss it all in one chapter. Childhood friendships or conflicts can make for good dialogue, good motives and also as a way of explaining how and why a character behaves and speaks in the way they do.
It is worth noting that although sub plots can embellish a novel and help the reader to understand how a character behaves and thinks they can also distract the reader and author alike from the central thrust of the novel. Use sub plots sparingly and try as much as possible to tie up any loose ends. A issue that has not been resolved can often leave the reader feel cheated.
You might also like...