Do I Need an Agent For My Novel?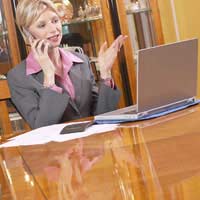 Every one who commits their work to paper for the purposes of later selling it in order to make any kind of living needs to consider the possibility of needing an agent.
Journalists and those working in the media industry do not really need to look too far into this question unless they wish to expand their repertoire into the novel or non-fiction book but for authors – both new and old – the question is one that has to have some degree of consideration.
Why Do I Need an Agent?
If you plan to publish your work commercially then it is worth considering an agent as a means of helping with your affairs – both financial and promotional – and also as a means of putting your work before prospective publishers.
The publishing industry has become harder than ever to break into and an agent is a worth while bet if you want to at least stand a chance of being considered for publication.
If you consider how many books are published each year and this does not include digital downloads, then you can see how an agent would be beneficial.
How Would an Agent Work for Me?
An agent will – where possible – promote your work to publishers and other media alike in order to secure you the best deal. It is in the agent's best interests to get you the best deal as he or she will be legally entitled to a percentage in return for their involvement.
An agent's first job is to help you produce a novel that is (a) complete and (b) in line with the requirements of any prospective publisher. This involves helping you with editing, deciding as to how your novel might be marketed and also which publishers are the right ones to target.
An agent will have contacts within the publishing industry and may be able to get your manuscript before a publisher much quicker than if you followed the solo route of sending off numerous copies of your manuscript and waiting for replies. He or she will also help you deal with rejections from publishers and help you make changes on the basis of those rejections.
Making a Deal with a Publisher
One of the agent's primary functions is to help broker a deal with any publisher that is interested in publishing your work. This involves negotiating royalty fees, the possibility of selling the rights of your work to other interested parties and ensuring that your novel receives the most coverage possible.
You may think that these are things you could do yourself and indeed they are but it is worth considering that in order for you to get the best deal possible an agent is the best option. Authors who act without agents often find that they are misrepresented or have been paid less than their work is actually worth.
In short an agent will guide you through the minefield that lies before seeing your work in print. Many thousands of individuals each year attempt to have their work published but to no avail and so the use of an agent's services can increase your chances of finally holding that beautifully bound first edition in your hand.
You might also like...