The Importance of Location in Your Novel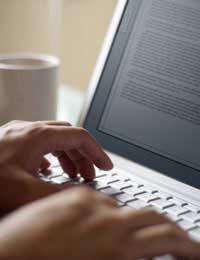 Creative writing – especially writing a novel – is all about making a story believable, engaging and exciting throughout. Indeed in order for your novel to be exciting to you as an author you should ensure that what you write feels as though it would something you might pick up in a bookstore yourself.
One aspect of any story that helps to make it come alive is location and in the absence of pictures your words must replace those pictures.
Likewise there may be locations in your novels that the reader has not been to so your ability to describe them will make it seem all the more real to them.
Researching Your Locations
Many writers are not in the same league as many of the world's most famous authors and therefore cannot afford to travel to the places they want to use as their locations so they must do with using research materials for the purpose of providing accurate information. If you want to use a location in your novel that you have never visited there are ways of collecting enough research to make it plausible. These include:
Using the Internet
Tour Guides
Brochures
Travel Clubs
Interviewing people who have visited the locations you want to use
This may sound like cheating but it is how many would-be authors find out about the destinations they use in their novels and there is nothing wrong with this practice as long as the information is accurate.
Landscapes and Weather
Another important feature of any location is the landscape and the weather. We have all visited places no doubt where there are breath-taking landscapes and panoramic views and it is necessary when writing about such locations that these things are included.
You should try and be as descriptive as possible but in as short a way as you can. As we have pointed out before too much information can send the reader's attention away from the story and can indeed lead to the reader's loss of interest.
Weather is important too; try reading a novel and picking out how many times the weather is mentioned. Weather is atmospheric in its own right and as an author you can use the weather to help tell the story and also set the tone for a chapter or set-piece.
Cultures and Traditions
Many authors who write about places they have visited or indeed researched find that it is a good idea to briefly touch upon the cultures and traditions of that particular locale. You can do so without going into too much detail and mentioning such things can also be used to help flesh out a character's background. If you are writing about a location and it is intended to be the character's home or work place then such cultural points of interest can help to embellish both description and narrative.
Landmarks
Landmarks are also something that can be used to good effect whilst writing. Take for example The White House in Washington or Big Ben in London; using either of these landmarks is perfectly acceptable and is not infringing any laws as these are landmarks and in the public domain. Also these are landmarks that many people are familiar with so setting a scene against the backdrop of a well known landmark allows the reader to draw their own mental picture whilst enabling the author to use less description and concentrate on the plot and its characters.
Finally a note on how to go about mixing your locations: when plotting your novel it is an idea to note down the segments of your story and where they might be located. Allocate a location to each event in your story or concentrate on one location throughout but either way it can be fun to help the story along using places and landmarks as literary scenery.
You might also like...