Styles of Creative Writing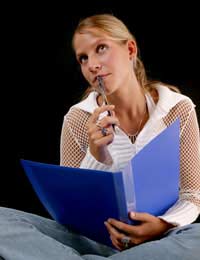 The genre of "creative writing" actually encompasses many different types of written output. Here, we'll examine just a few of the many forms your innovative musings can take, as well as where you can exhibit them to ensure they are read by others.
Short Stories
Perhaps one of the most obvious creative writing outlets is the short story. Whether written for adults or children, these little snippets can entertain or educate within the boundary of a few pages.
Though it was historically difficult for new authors to "break into" the narrow market of short story publication, the Internet has changed that reality, though it's by no means a lucrative field. Still, if you're a creative writer, making pots of money probably isn't your main goal. By putting together a personal blog and marketing it very little, you may be able to attract new readers on a daily or weekly basis.
Poems
Poetry could be one of the oldest forms of creative writing; certainly, it's one of the most prolific. Poems from one line to epic-length have endeared themselves to millions throughout the centuries, and every culture seems to have their own best-loved and wide-read poets.
There aren't many paper-and-ink subscriber magazines completely devoted to poetry, so getting yours printed may be tough. One unique way to gain exposure is to begin submitting your works for the various national and international poetry awards that are regularly offered. Once you gain recognition (and perhaps even earn a little money) via this technique of getting published, you may find more doors opening to you.
Songs
It's hardly a leap from poems to songs; after all, what are lyrics but poetry set to music? If you have a musical sense (or can partner with a talented artist who is able to put a melody to your musings), you could find a great amount of personal or even professional success in the business of songwriting.
You may be able to sell (or give away, if you're not concerned about lucre at this point) your songs to smaller musical groups in your community as a way of having your words and images heard by audiences. Ask around or put an ad in a local paper or local online publication and see if you can connect with a fledgling group just looking for new material to showcase.
Plays
If your head is filled with stories, you may be able to effectively turn them into plays. Even in this age of virtual living and satellite television programming, there's still an attraction to the "legitimate theatre". After all, acting is probably the second-oldest profession (and was even associated with the so-called 'oldest profession' at one point…)
Getting your play produced isn't as tough as you might imagine. If you have a decent product, you might be able to entice a local university, secondary school, or community theatre to give it a go. Via this technique, you will get a useful look at how audiences react to your characters, storyline, and dialogue, which can only serve to make you a better playwright.
Novels
Do you have a tale that you feel must be told? If so, you may want to seriously buckle down and begin working on a creative novel.
Getting published may take some time, and even if an agent or publisher agrees to work with you, you'll be expected to market your work yourself through book signings and "meet the author" events. However, if you're determined to succeed as a novelist, you could just become one of the runaway best-selling authors of the early 21st century.
Never underestimate the power of the creatively written word, and never underestimate how far your innovative imaginings can take you!
You might also like...
Dear Friend Love. I Enjoy & Learn Yr Web For Creative Writing Skill Method. But, I Need You Will Write In Indian Hindi Language. Yr....Storysir. Turist Creative Writing Trainer. 'Kilkari'Bihar Bal Bhavan,Patna Bihar (India)
Storysir
- 14-Apr-13 @ 9:20 AM
I would like to know what is the difference of Reflection and Memoirs. I am a little bit confused
grace
- 13-Oct-12 @ 12:24 AM