Picking Credible Names for Your Book Characters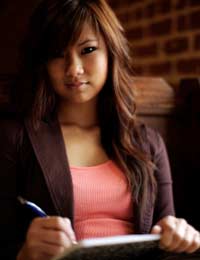 First impressions often arise from a character's name, part of the jigsaw puzzle that builds images in the reader's mind.
What's in a Name
The power of a name is so strong that some authors admit that once they have the right name for their character they can develop their personality, history, needs and desires.
Names create prejudices and assumptions about character. Whether you wish to create a character that lives up to their name or goes against everything it stands for doesn't matter. Choose something appropriate and fitting.
What assumptions do people make about characters based on their names?
The sex of a character is be defined by their name. There aren't many men called Elizabeth. On the other hand, characters can have asexual names. Perhaps, a main female character is called Toni. Short for Antonia, what does this say about her? If she has chosen to shorten her name, is she a tomboy at heart? If her parents shortened this, were they hoping for a son instead of a daughter? These are all plot indicators that can be grown and built. An overtly feminine or masculine name such as Rosie or Gavin could indicate an ultra-feminine character or an alpha male.
Names reveal the character's social class and background. It's unlikely that Tracey will come from a stately home and similarly unlikely that Hugo will live on a council estate.
Age plays a big part in choosing the name of a character. Every era has its fashions that extend as far as the names people give their children. A child of the 60s may be called Linda and her 1930s counterpart is more likely to be called Gladys. It's interesting to note that name fashions are cyclical and we now see an increasing number of toddlers called Grace, Jack and Arthur.
Finding Names
Creating a good, rounded character is a bit like becoming a parent. It's appropriate that one of the best sources for character names are baby name books or websites. As well as suggesting names, they offer the origins of names, the meanings and sometimes information about the eras in which each name has been most popular. This is the sort of information that is invaluable to a writer and can trigger some excellent strands of plot or characterisation for you to investigate.
Every television programme ends with a string of names in the programme credits. If you are going to use one of these ideas, though, don't use the same name with its proper surname. Mix and match to come up with some new combinations. Other places to find names are graveyards, memorials and newspapers.
Traditionally surnames were derived from occupations or place names, so look at a map and see if a small village could be the perfect surname for your character. It could even be an unusual Christian name.
Some fiction genres like science fiction require great inventiveness. It's tempting to create weird and wonderful new names but if you do this, make sure that readers can read and pronounce the name. A clever way to come up with some names is to take to other names, cut them up and glue them back together to make something new. Try using foreign place names and tweaking a few of the letters by swapping vowels with consonants and vice versa. Create something new and unfamiliar, without it being impossible for your readers to cope with.
Watch Out!
Steer clear of character names that are too similar. If you have two female characters don't call them Mary and Maisie unless you want them to be tied together as part of the plot. The names start with the same letter and they sound similar and interchangeable. Help the reader by making character names distinctive.
Make sure that Christian and surnames match each other. Mavis Davis, sounds like a comedy name even if the character isn't a comic herself.
Read the names aloud to yourself to spot mismatches.
Beware of choosing names with connotations. Calling your romantic hero Jack Ripley may not be a good idea if readers cannot get the Victorian serial killer, Jack the Ripper out of their head.
If you have a change of heart part way through your novel and change names, make sure that you change the name over throughout the entire text.
Finally, make sure that your names are memorable, easy to read and pronounce and sit easily with your character.
Choosing names is a fun and enjoyable part of writing. Get it right and you can use the name to support and create a deeper feeling of character. Get it wrong and you have created a simple tripping hazard that will alienate your reader from the outset.
You might also like...