Creative Writing vs Non-Fiction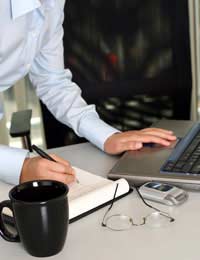 Is creative writing the arch nemesis of non-fiction? Some purist types might be quick to make this claim, but there's no reason to assume that creative authors cannot bring their imaginations and special skills to the non-fiction realm.
Here, we'll look at just a few of the many benefits of utilising creative writing techniques and abilities to produce outstanding, distinctive works of non-fiction.
Energy Aspects
The most appealing creative pieces are filled with enthusiasm and a certain "spark". They grip the reader's imagination and resonate with him or her on an almost-indescribable level.
Non-fiction, on the other hand, is usually approached with a more rigid outlook; however, there's no rule that says it cannot be just as lively or energetic. As long as the textual purpose is fulfilled, there's absolutely nothing to hold back a journalist from exhibiting a thoroughly engaging (and contagious) interest in the topic area.
Language Usage
Creative writers must become masters at massaging words into palpable images, thoughts, feelings, smells, and memories. By doing so, they invite audiences to leap into the worlds they have invented.
By taking this sophisticated knowledge and understanding of the power that words and languages hold, any writer can make his or her non-fiction "pop" with the perfect description or a delicately phrased observation.
Innovative Theories
Even if you're writing a piece that has to be factually accurate or which involves substantial amounts of research, that's no reason you can't put a new twist on an age-old idea. In fact, that kind of innovation is recommended if you want to compete in the world of journalism.
Bring your resourcefulness to the table, and you'll be able to develop theories that are unlike any that have been seen (or perhaps even considered) before. Maybe you can even solve a sociological, political, or historical riddle that's been locked away for millennia.
New Perspectives
Similarly, why not allow your creative leanings to shape the way you look at the topic of an assignment or other non-fiction project? Instead of focusing on the same angle that has been written about time and again, try to see your story in a new light.
Simply because the majority of people may believe there is only one way of analyzing a nonfiction piece, that doesn't mean they are correct. After all, humans thought the world was flat for quite a long time; it took plenty of creativity (and more than a bit of moxie) to go against that erroneous grain.
Fascinating Interviews
If you're a journalist who regularly interviews individuals and groups for non-fiction works, you can use your innate need to be creative to ask questions that are unusual.
By treating your subjects in such an unexpected, but exciting light, your interview-based works will jump off the page, and readers will be more inclined to begin seeking out your writings because your pieces will be considered unlike any others "out there."
When you allow your creativity to propel your writings, even those which are part of the nonfiction genre, you'll be able to position yourself as an author who is different, attention-grabbing, and inspired.
You might also like...
Both types of writing can satisfy the creative impulse. They do vastly different things, but it's worth remembering that there are many types of non-fiction, from essays to interviews to reviews. There's also no reason why a writer can write fiction and non-fiction as they complement each other well; between them you can be completely fulfilled.
Chris
- 10-Oct-12 @ 11:32 AM