Writing a Novel: Selling the Rights to Your Work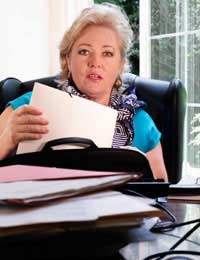 Let's look at the scenario where you have written your novel and it has been accepted for publication, what happens then?
There are many things which can happen once your novel has been accepted for publication – you can be asked to rewrite certain passages in order for them to be more reader friendly or you can be asked to adapt your work for another purpose.
Scripting Your Work
Publishers often look to the media industry – television, radio and film – as a means of capitalising on your novel especially if the subject matter is such that it would make good viewing or listening.
If this is the case a publisher will consult with you –via your agent – as to adapting your novel into script form. In script form it can be presented – or to use publishing jargon 'touted' – around the many independent production companies that operate in the United Kingdom.
Every year production companies – working in conjunction with the large broadcasting corporations – commission scripts and buy the rights to novels for adaptation which can lead potentially to their being made as a television programme or feature film.
An author will normally be given first refusal on this process but they can decline to write the script if it something they do not feel comfortable doing.
Selling the Rights to your Work
Before a novel can be adapted the rights must be sold; this entails the author – negotiating with their agent – giving up a percentage or their entire claim over their work. Of course many authors do not wish to do this so their agent will aim for the best deal which will allow for continued income later on.
Your agent will effectively barter with the various production companies to get the best deal for you which can include retaining a percentage of the copyright so that royalties continue to come in or a share in any broadcasting fees or merchandising further down the line.
Retaining Copyright
It is important that – where possible – you retain at least a percentage of the copyright of your work. This enables you to continue receiving royalties for any units of your work sold and also allows you to continue using the same character (or characters) should you wish to write another novel using them.
This is a very important aspect of the bidding process as many first time authors – especially those not availing of the services of an agent – have found that they no longer have any claim over copyright of their work and can ultimately lose out on revenue.
Royalties and Continued Revenue
As we have already mentioned selling all of the rights to your work means that in essence you have no further claim over it. This means that should the work continue to make money you are not entitled to any proceeds from these sales.
Many production companies will try and opt for an outright sale of the rights at which time you – the writer – will receive a lump sum which may be considerably less than your work is worth. Again an agent will help you with this and can auction your work effectively to the highest bidder and still retain copyright ownership for you.
You might also like...