Deciding on a Plot For Your Novel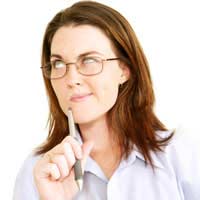 One of the most important aspects of any novel is the plot; characters and description are important in their own right but these are secondary and also dependent on the plot.
When writing a novel – be it you're first or your second – you should take some time to mull over what kind of novel you think you would like to write. The number of genres available now is increasing all the time but it is wise to take some time to jot down some ideas as to how you see your novel forming and what genre interests you most.
Basic Structure
All novels – just like a television show or a feature film – are split into a basic structure which consists of a beginning, middle and an end. In order to structure your novel it is important to determine what way the story will unfold. Will there be an event at the beginning of the novel which will determine who the story and characters play out? Will your novel begin with an introduction to the characters and then the story unfolds?
There are many ways in which to approach writing a novel but the plot is key.
The Plot and Character Interaction
When plotting your novel – and it is important to have at least the nucleus of an idea before you begin – you need to know how your characters will fit into the plot and how they will interact with each other throughout the telling of the story.
For example if you are writing a murder mystery you need to base your plot on the following:
The Crime
The Victim
The Detective
The Motive
The Perpetrator
It may sound rather simplistic to break the plot of a novel down into these terms but it will help when it comes to actually putting pen to paper or fingers to keyboard. Every novel must have a beginning, middle and end where all the elements of the plot are established, played out and concluded in a way that not only satisfies the reader but also the author.
Location, Location, Location
Just like a television series or feature film a novel should have a back drop against which the plot can be set. Location is also important when it comes to writing as it gives the reader some sense of perspective especially in relation to the plot.
For example if you decided you wanted to write a novel about the Wall Street Crash then you would reasonably expect to use New York City as your location.
Another aspect of location worth noting, is that the more you know about the locations of your novel the more believable it will seem to the reader. Remember as a writer you have to convey not only emotion and depth of character but a sense of the reader actually being able to visualise in their mind the scene you have set. Nowhere is this more important than in your description of your locations.
A good technique would be write about places you have visited and things you have seen and experienced while there: write them from the point of view of your characters and incorporate your own experiences and thoughts into theirs and they will appear to the reader as more rounded figures. Also the locations will carry more believability.
Past, Present or Future?
When writing a novel it is always wise to consider in what style you want to write it. Do you want to write it as a novel where the events have happened in the past, in the present or in the future? It is important to establish this early on so that neither you as an author or the reader can become confused and bogged down with flashbacks or flash forwards.
First or Third Person?
Another aspect of writing a novel in particular from characters perspectives is whether you write the novel from the main protagonist's point of view i.e.: I saw, I said etc… or as the narrator i.e.: he saw, he said.? It is prudent to consider and decide before putting any words on paper how you want the story to be told. Changing from first to third person can be confusing for the author and disorientating for the reader.
Above all though when deciding on a plot it is the sort of novels you like to read which are ultimately the sort of novels you want to write. In saying that though there are no limits to how far your imagination can take you and likewise, no limits as to how far the reader wants to be taken.
You might also like...