Writing a Novel: Building Your Characters' Backgrounds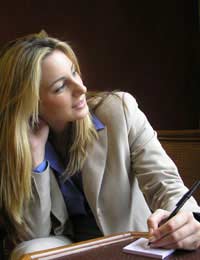 We all have our own favourite fictional character whose exploits have enthralled us and whose use of the English language have made us laugh, cry or hold our breath as details unfold. But how do you - as a writer - create characters that are believable, engaging and capable of helping plots unfold?
Who are Your Characters?
It is essential to the success of any good plot that the character or characters fit the plot. For example writing a novel about 17th century England and using a plumber for 21st century England just won't work so you should first establish who your character is in terms of the story.
It's important not to blind the reader with too much back story too quickly because it can lead to the reader losing interest. Also - and this is equally as important - the more you give away about your characters' backgrounds to begin with the less you have to surprise your reader with later on.
A brief history of your characters is sufficient to maintain a level of interest and to keep the story rolling along. Introduce them, describe what he or she looks like, what they are wearing, how they speak and then move on to some dialogue to break up this synopsis.
Where Do My Characters Come From?
In novels - just as in real life - the reader and the author alike should be interested in the characters' childhood and their lives up to the point your novel begins. In order to do this without flashing back and forth you can drop in the occasion thought or feeling from a character's perspective about an event or place. Have they been here before? Does it remind them of something that happened before? Do they live there? All of these things are relevant and are as important in fiction as they are in real life but the essential aspect of this kind of narration is keeping the reader interested.
What Do Your Characters Do?
A detective novel for example will have a detective as the main character so it is important to describe in some - but not too much detail - how he or she came to be where they are at the point they enter your plot. A character - if they are to be believable - should be able to reflect on experiences in their careers as well as their personal lives especially if those experiences are paramount to how your plots unfold.
How Do My Characters Speak?
Dialogues is as much a tool of story telling as plot and description and if used wisely dialogue can allow the characters of your novel to tell as much of the story as you the narrator would with description and narrative.
In order for your characters to be believable you need to consider how they speak and in order to do this effectively you should consider where you have located your character. A good example of this would be to have a character who is street wise and brimming with self confidence - he or she can speak fluently but using slang or abbreviated words - and it is necessary to convey this when having them speak. If they are a character such as we have described then not every word ending with 'ing' will be complete, the 'g' at the end may well be dropped. Conveying speech through dialogue is another useful technique in rounding out your characters.
How Do Your Characters' Emotions Work?
A good way of embellishing characters and plot alike is to discuss how your characters are feeling; it is an essential element of any novel to be able to convey the emotions of your characters to the reader so that they can appreciate and sympathise with them.
When writing about emotions, you shouldn't be afraid to let parts of yourself slip into your writing. Indeed if you have experienced an emotion or feeling that you want your characters to feel then write about it, this can only seek to make your characters more believable and more interesting to the reader.
All in all when creating your characters and writing about their lives both past and present the best rule to work to is how would you like these characters to be if you were reading the novel as opposed to writing it?
You might also like...