Writing Flashbacks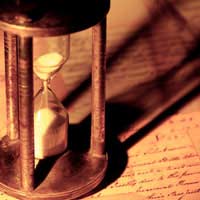 Continuity is one of the most important aspects of writing for any medium whether it be television, the theatre, film or novels. Without continuity the reader often feels as though they missed out on an important part of the plot and the author can feel as though their novel is not finished.
As a result novels can sometimes seem overly long and complicated and the plots can appear to drift.
Nowhere is this more apparent then when a writer wants to use flashbacks as a means of telling part of their story. So with this in mind we look at how and when to write flashbacks and more importantly when to stop writing them.
Beginning in the Past
Many authors – both new and seasoned – use flashbacks to begin their story and to help set up the plot as the novel progresses. A good use of a flashback is to help tell part of the character's story by showing them in an early time being involved in a different scenario. This is often used as a prologue and – if done properly – can pique the reader's interest and encourage them to read on.
The Art of Memory
Flashbacks can also be used to describe a character's memories of an event that happened prior to your story's beginning. This often involves a character talking with someone and conveying the events in their own words. Or it can be told by the narrator but from the character's perspective.
Using a character's memories can also be used to compare the past and present without going into too much detail and without losing any of the impact of what is going on.
Dreams and Nightmares
Each and every one of us has had dreams and nightmares and some of them are so vivid that they stay with us for a long time. Indeed we can be witness to events that can cause us to have nightmares as a kind of Post Traumatic Stress. In novel form this can be used to convey emotion and feeling and also as a means of telling part of the story. It can also be used as a means of luring the reader into a false sense of security.
When writing a so-called 'Dream Sequence' the author can lead the reader along a particular path of thought and then suddenly catch them off guard with an event or image that makes the reader stop and take stock of what they have just read.
Letters and Journals
Another way of discussing the past is to use letters and journals in your novels. This can be done by writing the sequence in a different font or style so that it appears to the eye that it is first of all different from the rest of the story. Letters and journal entries also allow the reader to read what the character 'thinks' from their own perspective and allows the author to incorporate additional information without detracting from the story.
Also letters can be used as a means of providing clues or evidence to events that may otherwise fall by the wayside during the telling of the story.
All in all flashbacks are a very useful tool if used correctly. However it is worth noting that over use of the flashback can cause the reader to lose interest and also cause the author to lose their bearings in telling their story. It is important when you have finished writing your first draft to read it through and establish whether or not the flashbacks add or detract from the main thrust of the novel.
Also another useful exercise is to try and ensure that your novel can sustain itself with or without flashbacks.
You might also like...