Politics: A Popular Source of Inspiration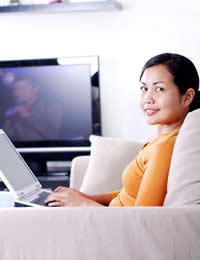 Are you a creative writer who is actively seeking out a new source of inspiration? If so why not try the world of politics, a rich melting pot of ideas for the budding (or seasoned) author in search of a fresh muse.
Writing about politics is not a unique concept; for millennia, poets, playwrights, novelists and philosophers have taken jabs at their (or rival) governments or extolled the virtues of a few nations' leaders. And in today's cyber society, bloggers everywhere are dissecting international, national and local politics with relish, efficiently and effectively communicating their opinions to readers from around the planet.
Ironically, though, writing a creative piece about politics doesn't always come as easily as writing a cut-and-dry opinion or essay devoted to the subject. To be innovative, you have to break ground as a pioneering literary craftsperson.
Here, we'll explore a few tried-and-tested (as well as imaginative) ways you can poke fun at or show your support for an aspect of politics:
Poetry
Wouldn't it be a great experiment to write a politically-charged haiku or limerick? Such an exercise would require terrific amounts of savvy and patience and would certainly be an unforgettable experience. Chances are, your calibre as a writer would increase tenfold after such a thoroughly challenging assignment!
Using satire or metaphors, you could pen the perfect little ditty that would sum up your feelings about a government official or political movement in a limited amount of words. What a delicious way to strike back against or give a literary "thumbs up" to certain politicians or political groups!
Children's Stories
Think all children's books are meant to be fun and frivolous? Think again! Some of the earliest youth-oriented fables, fairy tales and rhymes were actually allegorical representations of what was happening in the politics of the era. Today, those works' original purposes are lost on 21st century audiences, but they were once understood as hardly "child's play".
You, too, can compose seemingly-light children's literature with deeper undertones that only some knowledgeable (and observant) adults will understand. The trick is to balance your words and images fittingly. Remember – if you're writing for youngsters, keep the dialogue and imagery age appropriate, even if your subtext is rich with a more mature meaning.
Novels, Et Cetera
Obviously, novels, short stories and novellas are the ideal place to use politics as a source of inspiration. Though such works don't have to be 100% devoted to a political movement or campaign, the theme of politics could weave in and out of the fabric of your story.
Many novels have a political backdrop in front of which the main characters "perform". If you're "into" writing historical fiction, politics often is an excellent way to quickly set the mood and scene.
Lyrics
So many people listen to music with their ears and not their brains, which is too bad. After all, consider all the "classic" songs that are actually politically charged rants and raves!
If you have a knack for writing snappy lyrics that sparkle with similes, you may want to use politics as a resource for your next song. Who knows? You may just change the world with one apt (and unapologetic) phrase. It's happened before and will probably happen again. Maybe you can be the catalyst…
You might also like...