Flora and Fauna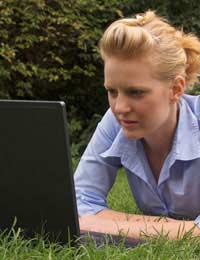 Throughout history creative writers have used flora (plants) and fauna (animals) as the centerpieces and "supporting players" of their works. By choosing these earthy subjects as focal points, they are enabling themselves (and their readers) to better understand the world around them.
There are numerous reasons to allow your literary works to be guided, enhanced or reinforced by these natural muses, including those listed below. (Each point is accompanied by a quick writing exercise for you to try).
The Possibilities are Endless
Daisies. Falcons. Grass. The list of flora and fauna items which could be used as topics is virtually infinite. This means that, as a creative writer, you have a constant source of inspiration when you centre your poems or short stories around an organic theme.
Exercise: Pick up a magazine or check out your favourite website. See how many times the authors of articles have chosen to include some aspect of flora and fauna into their pieces, whether through metaphors or direct references.
There's Plenty to Say about Flora and Fauna
Let's face it – one person's weed is another individual's delight. No two people look at a plant or an animal with the same eyes. (Even poisonous plants are fascinating to some, while a pest to others). This fact makes for a delightful opportunity for you to introduce readers to YOUR way of "seeing" something from the natural world. Alternatively, it allows you to consider how others may have differing experiences than you.
Exercise: Pick an object from your surrounding flora or fauna (e.g., a rose, a bird, a tree) and write three paragraphs, each using the object in a different manner or describing it from a unique vantage point.
Flora and Fauna are Universal
No matter where you travel on the planet, you will encounter some form of flora and fauna. They may differ from what you're accustomed to seeing during your daily life, but they will usually be recognisable on some basic level. Therefore, even if your reader has never seen the creature or plant you describe in your creative writings, he or she will most likely be able to conjure up an image based on his or her own familiarity with local flora and fauna.
Exercise: Write ten ways that all flora across the globe are generally similar to one another (e.g., all plants grow in some way). Next, do the same with all fauna (e.g., all animals reproduce). Finally, list the ways in which flora and fauna can be different from one another.
You Can Weave Flora and Fauna into Practically Any Creative Work or Genre
Do you like to write science fiction? Are you "into" composing horror stories? Can you create silly ditties that make youngsters giggle with delight? No matter what type of creative writing calls to you, flora and fauna can be a part of your framework. Even if they only play "secondary" characters or roles in your poetry, stories or cartoons, animals and plants can absolutely be integral to setting a mood or locale.
Exercise: Write a short story (or paragraph) without using any flora or fauna. Then rewrite it, adding references to flora and/or fauna. Notice the differences between the stories. Which do you like more? Why?
There's no right or wrong way to use flora and fauna. Let your imagination guide you as you explore these inspirational themes.
You might also like...