Holidays as a Writing Source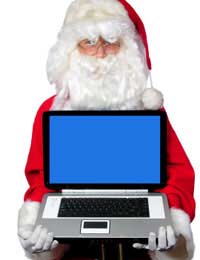 Christmas. Easter. Valentine's Day.
What do those (and the many other national and personal) holidays have in common? They all are terrific sources of fodder for your creative writing!
Though every day carries with it the promise of delivering you with endless material for your plays, short stories, lyrics, cartoons or poems, special events tend to be particularly rich suppliers of ideas for the artist.
And why not? Take a moment and consider just how significant every moment is during these holidays:
The food has to be prepared "just so" and can never look too attractive, elegant or "perfect". A dribble of too much gravy can virtually send some aunts and grandmothers into apoplectic fits!
Everyone – man, woman and child – is expected to be on his or her "best behaviour". Unfortunately, when sparring relatives and adult beverages come together, craziness is almost certain to ensue.
Children are expected to graciously receive gifts without batting an eye; of course, it's tough for a five-year-old to fake interest in a fuzzy hand-knitted sweater when she desperately wanted a furry stuffed animal.
Add to these elements the supercharged emotions that surround any holiday (love, anger, guilt, frustration, anticipation, et cetera), and you have a simmering stew of creative literary possibilities just waiting for you to spice it up using your author's touch!
But since you'll likely be embroiled in any occasion about which you'll write at a later time, it's best to wait until after the day is over to write about it. Stealing a few moments during the festivities to jot down notes might make your future musings more accurate, but there's no reason to remove yourself from all the merriment (or fireworks, as in the case of in-laws at one another's throats.)
In fact, if you're considering using holidays as a starting point for a new piece, such as a 1,000 word (or less) children's story, delving into your own memories from holidays long past is an excellent technique for creating pieces that are "meaty" and recognisable.
For instance, how about the Easter when your mother decided the springtime experience wouldn't be the same without live chicks running around the garage… only to discover that chicks, though fluffy and cute, are farm animals (and not house pets) for a reason? The resulting chaos from such an event could make for a delightful short piece to which kids could relate.
Or perhaps you would like to write a remembrance poem or monologue about the favourite uncle who went to war at nineteen and never returned. Maybe your last recollection of him was at a holiday picnic when he helped you toss rocks into a puddle and listened thoughtfully to your eight-year-old "problems." Putting such reminiscence into words to share with readers could not only be a means of heralding your deceased relative, but of allowing yourself to verbally grieve for the young man your family lost.
There are no doubt countless stories that could emerge from your memories of holidays gone by; they are simply awaiting your writer's touch and polish. So open your mind to celebrations past as resources for new creations.
You might also like...