Using Life Transitions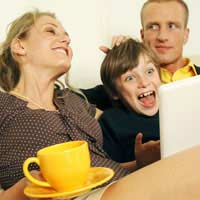 Every person who lives long enough will experience moments that significantly change the shape and direction of his or her life. A baby comes into the world, a seasoned professional takes on a new career path, a family member becomes ill… these are all examples of moments where the structure of one's world suddenly morphs into a brand new, sometimes scary (but always fascinating), form.
As a creative writer, it's up to you to make the most of these rich life transitions. Though many people choose to ignore what is happening to and around them, it behooves you to embrace, rather than discount, the change; after all, the fodder you glean from your experience may translate into your next short story, screenplay, poem, or novel.
The next time your universe turns inside out, focus on these four pointers for effectively making the most of the situation at hand:
Observe and record what's occurring.

Ironically, many individuals prefer to bury their heads in the proverbial sand when a life transition occurs… even a positive (or exciting) one such as a move from one city to another.

Such deliberate disregard may be natural for some personality types; however, it's not sensible from a writer's point of view. Instead, pay attention to everything that's happening during your change, including the way you feel and the behaviour of those involved in the transition. Record your observations in a notebook and use them as resources for your writing.

Use the change as a positive catalyst.

Even if you are in the midst of a difficult, life-altering experience, it's possible to find the so-called "silver lining" of your situation.

As an example, many divorcees have discovered that even though their break-ups were extremely emotional, they were able to convert their negative feelings into a positive product. For instance, those who are civic-minded may decide to head up a new community group; those who are fond of children might volunteer their free time to help underprivileged youths.

As an author, you have the ability to turn your personal struggles into golden works of goodness which may become the catalysts for creative prose. Subsequently, your works could end up moving or inspiring readers, helping them (and you) feel less alone.

Help someone else.

If you're mired in a life transition and feel too self-absorbed to put pen to paper, it may be time to step outside of yourself.

There are few experiences more inspirational than helping another person, especially when you've been extremely focused on your own situation for a good amount of time. By extending your energies to someone else's plight, you will be opening yourself up to a new source of creativity.

Ask for assistance.

Not sure how to make the most of your life change? Why not ask a trusted friend or family member for some advice?

As a writer, there's nothing wrong with requesting help from acquaintances or other authors. They may be able to shed a new light on your life transition and assist you in unearthing the seeds of your next piece of fiction. Even children can be a fantastic resource, as they often are much more honest about changes, most likely because they aren't as constrained by our society's tendency to hide emotions.

Regardless of what your life transition is, don't be afraid to use it as a springboard for writing innovation. It can only make your creative pieces stronger.

You might also like...