Write About What You Know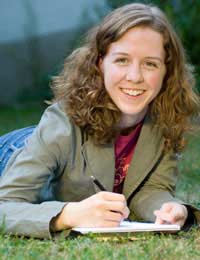 Have you ever had the experience of sitting down at your computer or office desk, determined to write, yet unable to put even a few sentences together? During those times when inspiration seems to be playing a frustrating game of hide-and-seek, you have two options - forge ahead or write another day.
Not surprisingly, the most prolific, successful creative writers step up to the challenge by determinedly unclogging the blocked arteries of their minds. Want to know their secret weapon in this battle of author versus apathy? They write about those things which surround them; in other words, what they know best.
You too, can practice this technique of breaking out of "blank page syndrome" by using everyday events, people and objects to make your creative writing sing. Not sure where to begin? Below, we'll give a few helpful starting points to get your brain pumping and your fingers moving.
The Family
What could be better fodder for the makings of a great creative work than your very own family? These are the people whom you know best and you've no doubt taken note of their habits, foibles and likes or dislikes for many, many years. Use your observations to create a new character or story based on someone in your brood… but be kind. You never know when the tables will be turned and your son or daughter will decide to it's time for some creative writing "payback" via a story of his or her own.
Your Furry Friends
Are you an animal lover? The next time you're aching to write but lack a muse, just look to your pets. Typically, even the most laid-back feline or canine companion will have something to offer, such as your enormous Irish Wolfhound's tendency to hide when company visits or your Siamese cat's love of certain television programmes. Even if you don't have pets of your own, just watching wildlife frolic and squabble can be motivational and provide you with the kernel of a brand new song, screenplay, or poem.
The Office
The workplace is, without a doubt, one of the best arenas for creative writing inspiration. With so many differing personalities mixing, you'll have plenty of ideas from which to pick for your next play or short story. Just be careful when recounting the idiosyncrasies of your current boss or co-workers; if you're planning to publish any of your works (even if it's just on an accessible blog entry), you may want to "disguise" your colleagues' identities to protect both them… and yourself.
Romance (or the lack thereof)
Many authors have used their relationships as the springboard for their writing; for example, just consider the hundreds of thousands (if not millions) of poems devoted to the topic of romantic love. Thanks to our desire to be partnered with others, most people have at least one personal experience with romance, whether positive or negative. Use your own "expertise" to put together a piece that makes your readers laugh, cry, sigh, or just nod in understanding.
Friendships
The topic of friends and acquaintances often pops up in creative writing works; hence, you may want to use your friendships as a basis for the beginnings of a creative blog entry, novel, or children's series. Think back to those moments that were critical to the construction of a deep friendship, such as when your school chum helped you out of a rough situation twenty years ago. Or, if you're so inclined, write about a friendship that fell apart, something that will resonate with most audiences.
Never underestimate the power of the everyday. Your creative writing "big break" could have its beginnings in the most unexpected or simple of places.
You might also like...