Finding Stories in the Everyday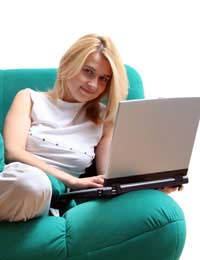 Do you believe that every day presents you with a plethora of opportunities to uncover story, poem, or song brainstorms? If not, it's time to change your mindset.
Truly, it's that kind of positive thinking that will assist you as a creative writer; therefore, if you're not currently approaching your daily activities and experiences so optimistically, it's time to start.
Below, we'll look at where some unexpected sources of inspiration lie. Prepare to be surprised… or at least reminded of all that you're probably missing in your hurry to get from point "A" to point "Z".
Your Routine
Comedians have long known that a typical, mundane routine can be a superb source for material. As a creative author, you'll be able to unearth some funny, inspirational and unique ideas by simply tuning in to all those habits we tend to take for granted.
For instance, do you usually perform morning tasks in a certain order, such as making coffee, then feeding the cat, then reading the paper? If so, you could easily write a funny poem about what would happen if you performed your routine backwards:
Routines
Yesterday, I made a pot
Of coffee that was burning hot.
Then I fed my kitty, Fluff,
To be sure that she had enough.
I finished with some local news
And read about a writer's views.
Today, I kind of shook things up…
I did 'em backwards, inside up.
But what I tried to do for fun
Just made a mess… what have I done?
I fed poor Fluff a mug of java,
I cooked the paper 'til it was lava,
I put cat kibble in a pot,
And tried to drink it, nice and hot.
Tomorrow, I'll do what I know;
I'll make my coffee first, like so.
Fluff will be fed, the paper read…
For now, though, I'll go back to bed!
As in the verses above, a morning regimen has become the catalyst for a series of humorous events.
Your Office
The workplace. It's the perfect spot for creative writing fodder. After all, who hasn't worked with someone (or many people) who exhibits a quirky personality? You may be able to use your snooty desk neighbour, the wise receptionist, or the baffled boss as the incentive for your next novel or short story.
One note, though… if you do rely on the idiosyncrasies of coworkers in this way, it's best not to use their real names or overly-recognisable characteristics in your writings. Your colleagues won't be honoured if they come across your published creative work only to recognise themselves in it.
The Outdoors
For millennia, writers have relied on nature as the inspiration for their pieces. Without a doubt, the number of songs, plays and poems that have outdoor themes are practically innumerable.
If you're seeking "novel" ideas (both literally and figuratively), you need only open your front door. You don't even have to walk far… just take a few steps and you'll be greeted by trees, clouds, wind, rain, animals, birds and all types of flora. Or, you can travel away from your home and surround yourself totally by all that is natural.
By deliberately seeking out inspiration from everyday sources, you'll never be without ideas. Consequently, you may just find that you have more concepts than time to write about them; and in that case, check out the article on finding opportunities to write on this website!
You might also like...