Want Inspiration For Your Writing?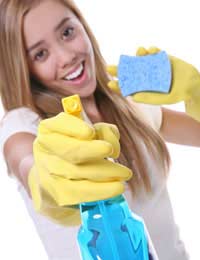 You probably know the typical ways to rev up your creativity and fire your imagination - engage in writing exercises, join a writing circle, read a good book - but what happens when they just don't work? When your inspiration goes on holiday, it's time to kick up your passion by looking for your muse (or perhaps a new one) in unconventional places.
Try some of these nontraditional ways to get you from The Blahs to The Brilliance (a location every writer craves!) Not only are they good for your writing, they're also great for your soul!
Take Pictures of Yourself
Nope, this suggestion isn't a joke. But the pics we're talking about aren't your run-of-the-mill, stick-on-the-mantle ones. Instead, we want you to use your digital camera or webcam to snap fun, wild shots that are crazy, hilarious or just bizarre.
For instance, why not get out some accessories - hats, scarves, gloves, et cetera - and pretend you're taking part in a professional photo shoot. Pose in inventive ways and just allow yourself to be a kid again. Then, have fun looking through your photos and laughing at the outrageous nature of the pictures!
Why this works: This experience has nothing to do with writing, but has everything to do with getting yourself out of your comfort zone and into a world of inventiveness. The goal is to give you a shot of adrenaline that will serve you well when you return to your pen and paper or computer keyboard.
Lend a Helping Hand
When we sit for hours and hours trying to put our thoughts into words, we can become mired in an atmosphere of self-absorption, which is often at odds with being a prolific, fascinating writer. In order to escape an "all things are about me" attitude, it's good to look beyond yourself.
Consequently, a great way to stop looking at your own problems is to help someone with his or hers. Why not volunteer at a shelter or just help a neighbour with her pruning? So many nonprofits, schools, religious organisations and individuals are actively looking for help. You'll be assisting others… and you'll benefit, too.
Why this works: The more you connect with others, the easier it will be to return to your tasks with fresh eyes and a better understanding of the world around you. Your dilemmas will seem smaller than before, making it more feasible for you to overcome them (or at least sweep them aside.)
Clean, Clean, Clean
Even if you're a self-described "clutterbug", if you've been lingering too long over an assignment (or just something you'd like to write), it's time to ditch the computer, pull on some rubber gloves, grab a bottle or two of cleanser, and secure a good sponge!
Scrub the loo, scour the kitchen, defeat the dust bunnies! Whatever you choose to do, allow yourself to fully take part in the task, completely allowing your brain to focus on the responsibility at hand.
Why this works: Many people have found that cleaning a dingy home (instead of labouring over an unfinished manuscript) can be highly therapeutic. It gives your brain a much-needed break, and can even lead to unexpected ideas. And besides, it's good for your health to do this once in a while! (And a healthy writer is a stronger one…)
You might also like...