Sentimental vs Schmaltzy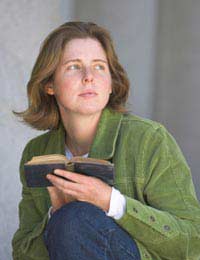 Sentimental writings are the cornerstone of many publishing empires, including "feel-good" and "true story" magazines and whole categories of inspirational and self-help books.
Well-written sentimental pieces make you sigh and smile with their dead-on descriptions and hauntingly perfect word choices. Consequently, for creative writers, penning sentimental pieces can be incredibly rewarding professionally and personally, not to mention somewhat therapeutic.
However, it's critical not to allow yourself to become carried away with the pretty prose and a never-ending stream of adjectives, adverbs, and metaphors. Otherwise, your sentimental essay, novella, or poem might just end up in the land of…
Schmaltz
The term "schmaltz" isn't a word that's necessarily to be found in the dictionary, but its meaning is pretty clear: The writing bypasses the city of Sentimentality and heads straight for Schmaltz, the land of drippy, oozy, cloying, annoying writing pieces.
So how will you make sure that your works have just the right tone? Check out these ideas to keep your readers coming back for more.
Write to Write, Not to Sentimentalize
When you put together your next creative writing work that has sentimental leanings, keep your focus on telling the story rather than on trying to tug at your audience's heartstrings.
This method of avoiding Schmaltz works wonders, because you won't be distracted as an author. You'll be trying to simply relate your tale without worrying whether or not you've written something that will win you an award for sentimentality.
Choose Your Metaphors and Similes Carefully
Plan to be a very selective writer if you want your sentimental works to have the emotional power of which you know they are capable. This will mean you might need to scale back on your similes, metaphors, and other descriptions in order to make your piece less clogged with flowery language.
For instance, even if you are "in love" with the way you "perfectly" described an experience, ask yourself this question: "Is this really for me or for my reader?" Depending upon your brutally honest answer, you might want to consider leaving that description out and saving it for another piece.
Get Some Feedback
If you're really not certain what's working and what isn't, why not request help from someone else? A trusted friend, colleague, family member, or editor will be able to give you the straight scoop on whether you've chosen just the right wording, or whether you've gone overboard in your enthusiasm to be sentimental.
Though these constructive criticisms might be difficult to hear, remember that it's best to receive them before a work is published for everyone to see.
If at First You Don't Succeed…
In your sentimental versus schmaltzy editing process, you may wind up with many hits and misses. After all, reworking your books and plays isn't easy. However, there's nothing that says you have to give up. Part of being an author is trying again and again and again.
Always remember: Creative writing is a journey, not a destination; thus, you need to enjoy your travels, even the bumpy parts!
You might also like...