Finding Unusual Ways to Describe Emotions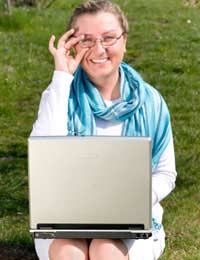 Human emotions are universal, but how one person experiences "love" is vastly different from how another does. Because there is such a huge disparity among the way emotions are felt and faced, there must be sensitivity by a creative writer as to how those emotions are described.
Not surprisingly, this task isn't simple, nor is it scientific. Every innovative author struggles at some point or another with the perfect way to explain a feeling or make the reader say, "That's just how I felt when the same thing happened to me!"
Below, we'll explore a few ways to help you create magic and "aha" moments with your words when illuminating the emotions of your characters.
Look at the Emotion from Many Angles
Anger hurts. Anger burns. But doesn't anger also sometimes feel a tad bit enjoyable, too?
Remember that every emotion has many sides to it. Like a cubist, it's critical for you to take a multi-leveled approach to adding words to a feeling. Don't forget that though there are surface interpretations of a feeling, below those surface interpretations can bubble some very interesting additional emotions.
Take "joy", for instance.
Joy should make a person look at the world with optimism. Joy should also cause the heart to practically burst with delight and positivity. But if joy is experienced when others are feeling pain, joy can become a "guilty secret". Joy can then turn from something exciting into something shameful or awkward.
As a writer, it's up to you to delve deeper into the emotions you're trying to explain; and the further down you can "dig" into the psychological nature of the emotion, the better.
Avoid Overused Emotional Clichés
"Hell hath no fury like a woman scorned." It's a great line and can be an interesting conversation subject, but this phrase has been used to death and doesn't need to be repeated in your works.
If you're trying to make a niche for yourself in the field of creative writing, avoid overused clichés when describing emotions. Otherwise, your words will come across as trite and "just the same old thing."
Don't be concerned about how clever you are, though. Sometimes, the simplest descriptions are the most memorable and thought-provoking. A poem that includes the line: "Sadness rained" is very uncomplicated from a vocabulary standpoint, but could have a number of rich contextual meanings and perhaps a double entendre as well.
Allow Emotions to Present Themselves Naturally
As a creative author, you'll need to walk a fine line when describing emotions, especially if your character isn't ready to experience the feeling him- or herself! If you're trying to force an emotion on them, it might actually wind up being very difficult for you to describe, mainly because it doesn't make sense within the framework of your text.
For example, if you've written a short story about a boy and a girl who have an argument and ultimately avoid one another for years, you might wish that one of them would start longing to see the other.
However, you may be unable to describe such longing.
Perhaps if you look a little closer, you'll realise that the reason you cannot bring yourself to describe the emotion is that it doesn't make sense; the character simply isn't ready for longing for whatever reason. Maybe he or she "misses" the other individual, but "longing" is an incorrect interpretation.
If you're having problems explaining how a character you've created feels, it may be time to take a step back and recognise that your situation calls for a different emotion entirely. It's a strange occurrence, when a story, poem, or play takes on a "life of its own", but it does happen. And at times like those, it's best to listen to your writing rather than trying to turn it into something it's not.
Is all this attention to detail very time-consuming? Absolutely. Are the emotions sometimes subtle, requiring hours of skill and thoughtfulness? Yes. But in the end, your product will ring with a freshness that just may appeal to an editor or agent looking for the "next big thing" in creative writing.
You might also like...