Picking the Perfect Word to Describe the Moment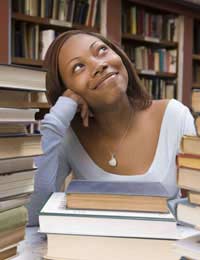 It is the rare creative author who has the innate ability to pick the perfect word to describe every moment. For most of us it takes a good amount of time… and a fair amount of frustration… to choose the ideal way to prove a point or set a mood.
Of course, this doesn't mean that it isn't possible to become more proficient at this art form; in fact, there are a number of exercises you can undertake to help you increase your chances of being able to snag exactly the right word for which you're looking on the first or second go-round.
Start a "Word" Collection
Like a private dictionary, you can gather and compile your own collection of "favourite" words and/or phrases. That way, whenever you're feeling a bit uninspired or unable to come up with a word more spicy than "very" or "good", you can turn to your personal collection.
Where will you find the words to include? Everywhere reading materials can be found! Anytime you see or hear a word that appeals to you, jot it down. Then, you can use it as a resource later down the road when you're grasping to describe a moment, person, place, emotion or object.
"Test Drive" Several Different Words
Are you having difficulty pinpointing exactly which word will best suit a phrase? Then make several copies of the phrase and insert a different word in each sentence. Rather than simply deleting and plugging in word after word, you'll be able to see how each word compares with the other.
For example, you might be trying to find a more appropriate way to end: "The birds sang with ________ ." Thus, you could write out sample ideas to help determine the best word for the moment:
"The birds sang with lust."
"The birds sang with freedom."
"The birds sang with abandon."
"The birds sang with rawness."
"The birds sang with ease."
Note: This can also be an excellent technique to break out of writer's block, too.
Try on Some New Words
Like our preferred style of clothing or hair, our writing tends to settle into a "comfort zone." The cadence is similar in each of our creative pieces, the general make-up is familiar and the words we pick are almost formulaic.
If you've fallen into this very common trap, break free by deliberately adding new words to your repertoire. For instance, in the next poem, play, or story you compose, aim to insert vibrancy through uncommon words or word groupings.
Obviously, you don't want to change too radically (unless it suits your needs to do so or you want a huge challenge); however, you do want to make your writings sparkle with life. If you're having difficulty coming up with new terms, simply head to your nearest thesaurus (making sure that you understand the subtle meanings of each word before including it!)
Alternately, taking some time to read others' writings can often be a source of stimulation.
Invent Some Words
Finally, if you're a creative writer who just cannot put his or her finger on the best way to say something, you may simply need to make up a new word!
This creative technique worked for many in the past, including the beloved children's author Dr. Seuss, whose works would be flavourless without his many made-up characters and terms.
By giving yourself the freedom to explore language in this manner, you'll be exercising an often unused region of your brain. And even if your new words don't become part of everyday language, you still will have achieved a sense of liberty.
Now go out there and write like you're a ______ .
You might also like...