Being Funny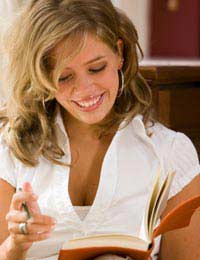 Someone tells a superbly-worded joke.
You laugh heartily, doubling over with delight.
Your best friend yawns.
That's Humour.
Being funny isn't a cut-and-dry proposition, as what tickles one person's fancy won't make another's lips twitch in the slightest. As a creative writer who intends to make the genre of humour writing your focus, you need to keep several points in mind to better adjust your expectations, wording and publishing possibilities.
Your Audience Counts
If you're simply writing humour for your own eyes on a personal blog or in a protected journal, you don't need to worry about who will hear or read your works. However, if you're composing stories, poems, or songs for others, it's important to keep your audience in mind when trying to be "witty" or elicit chortles.
For instance, if you're penning silly children's books, your humour should be somewhat simplistic (though you shouldn't underestimate the occasional sophistication of youngsters.) Kids love to laugh at everyday, recognisable foibles, so you should add those elements accordingly. Alternatively, if you're developing a tongue-in-cheek creative commentary about 21st century politics in Europe, you may want to include humorous passages that are more "highbrow" or subtle.
By remembering who will be reading your humorous pieces, you'll have a better chance of getting a chuckle from your audience.
Offensive Doesn't Sell (usually)
Though you may find "naughtiness" to be funny when peppered throughout poems, stories, or plays, many editors and publishers will vehemently disagree. (Though you will occasionally find those who specifically request such brashness, they are in the minority.)
Hence, should you wish to profit from your creative writings (or simply have them published once in a while), it's best to keep your creative works generally "clean" in terms of lewd lyrics, passages, or wording.
Of course, that doesn't mean your writings must be as pure as the driven snow; in fact, you may be able to come up with very innovative, inoffensive, or clever ways to imply questionable acts or words. Additionally, there's nothing wrong with the inclusion of a well-worded double entendre that entices a knowing giggle from your reader.
Remember - it's easy to be graphically vulgar; it's much more difficult to find a respectable way to say the same thing.
You Can't Please Everyone
As a humorous author, you'll quickly discover that your writings will never resonate with everyone. In fact, there may be some people who are left so unmoved by your works that they feel compelled to tell you so in no uncertain terms.
When you receive negative, unconstructive feedback of the "I hated your book/poem/song" variety, it's essential to remind yourself that you can't possibly tickle every person's funny bone. (And would you really want to?) Even if you become the world's most renowned humorist, there will always be a few individuals who greet your creativity with frowns or even a modicum of disgust.
Truly, tackling the world of humour is akin to walking into the unknown. However, if you're diligent, you may just be able to earn a reputation as a funny author, playwright, or lyricist whom a number of people clamour to hire and read.
You might also like...