Creative Writing is for Everyone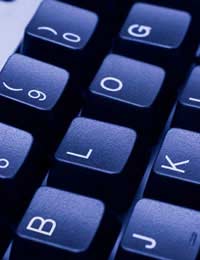 One of the most clear-cut advantages of the art known as "creative writing" is that it's truly for anyone who wishes to produce a written work. Regardless of whether you are a man, woman, or child, if you have something to say, you can put your thoughts into a user-friendly format; without a doubt, literary innovation knows no boundaries when it comes to who the author is.
Below, we'll examine a few of the trendiest methods that people like you have used as an outlet for their creative writings. You may be surprised to find that even the youngest authors have options when it comes to getting their works from an idea stage to a readable structure.
Blogs
The changeable world of the Internet has opened up new doors for writers; today, many choose to showcase their published and unpublished (but copyright protected) works on personal web logs, or "blogs", in the vernacular.
Most creative writing blogs operate as virtual online chronicles, providing readers with insight into the writer's world and allowing for commentary on the original pieces and ideas contained on the author's blog.
Whether you're an 80-year-old who wants to write a children's book or a 15-year-old aspiring poet, you can use your blog as a vehicle to get your works seen, reviewed, and perhaps even published. In fact, the act of maintaining an active blog (most bloggers update their sites at least once a week to maintain the interest of regular visitors) can be cathartic, rewarding, and maybe even financially lucrative.
Personal Journals
If you're someone who creatively writes "for your eyes only", operating a blog might feel like an invasion of your privacy (though you can always remain an anonymous blog author if you choose.) Hence, keeping a personal journal might be a more sufficient way to handle your creative output.
A notebook is especially valuable to very young writers, such as pre-teens or primary school students who may not be able to keep up with the demands of an online blog. Similarly, journaling has long been helpful for novice authors of any age to explore new types and styles of creative writing.
However, it's important to note that a creative writing journal is not a diary, which focuses on your factual personal experiences. Though your creative writing journal may contain snippets of your life's occurrences, it's not meant to be a running commentary of your daily activities and feelings.
Writing Courses
Finally, if you want to write creatively and simultaneously build your acumen and network, why not enroll in the many creative writing courses available?
Whether via your local university or writer's organisation or through a web-based publication, there are plenty of writing program opportunities to help turn your writing aspirations into reality.
Though most course settings are more relaxed than a formal classroom would be, they are typically structured to make you a more proficient writer, help you meet other creative authors, and hone your preferred creative writing style. Look for one run by a published creative writer for maximum impact and benefit.
Remember – you don't have to be a certain age, gender, or ethnicity to become a prolific creative writer. Even a four-year-old can write a simple poem with the help of a supportive adult. So no more excuses… go out there and start writing!
You might also like...