Can Essays be Creative?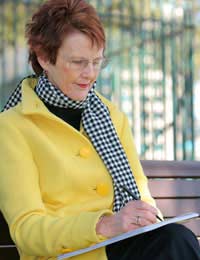 At first glance, essays and creative writing don't seem to have much in common. Sure, they are both literary works; however, their aims are vastly different… or are they?
Here, we'll look at some practical, enjoyable, and novel ways to use your creative leanings to add spice, substance, and perhaps even absurdity to a non-fictional essay:
Innovative Arguments
Because essays are customarily organised to defend, imply, or defeat a basic theory, the arguments the writer uses must be ground-breaking, captivating, or even eyebrow-raising.
As an author with a creative bent, you can add some much-needed interest to any essay by developing fresh arguments to age-old questions. Perhaps you have a new twist on an ancient political conundrum. Maybe you can shed light on the meaning behind a century-old abstract painting. Use your imagination to think "outside the box", and your essays will be all the more interesting.
Unusual Theories
When you have decided (or been told) to write an essay on almost any topic, it can sometimes be a challenge to produce a theory that hasn't been considered before.
By utilising your natural ability to see the world and its concerns in a distinctive (and perhaps unusual) light, you'll have the power create an essay that is unlike any other your readers have seen.
Metaphorical Elements
Essays are often filled with metaphors and similes; however, some writers choose to use the same ones again and again. How many times have you heard that someone was "fast as lightning" or that the fog was "thick as pea soup" (or a similar stew-based food)? Though we understand the writer's point, he or she isn't being very clever.
You can break out of this mold by coming up with your own, never-before-seen ways to describe images. By adding fresh elements like these to your essays, it's more likely that your works will be heralded as unique or significant.
(One caveat, though - don't overdo it. If every sentence has a metaphor, you need to tone it down.)
Witticisms Galore
So… you're a humourist. But that doesn't mean you can't write a serious essay that's peppered with hard-hitting witticisms or a smattering of wry humour.
Many essayists, including the prolific Jonathon Swift, have used the element of humour (sometimes black) to successfully make a point or hammer home an argument or conclusion. Use your ability to make others laugh in a new way - make them think.
Unique Format
If you've never been one to bow to convention, why start now? Should you begin to write an essay, there's no reason to follow the traditional structure of a thesis statement followed by three supporting arguments and then wrapped up with a conclusion. Instead, turn the essay on its head and experiment with a never-before-tried format.
Though you'll need to ensure that your essay still retains its intent, there's no reason to assume that you cannot play with the format unless you've been expressly told by a professor, editor, or client that your essay must follow a certain guideline.
When you begin to use your creative writing ability in almost all authoring situations, you'll open up a world of innovation. That just might be the "hook" or angle that breaks you into the public's eye.
You might also like...