How Much Can I Expect to Pay for Print On Demand?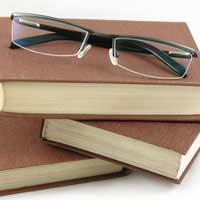 The world of publishing has changed greatly, and with those changes have come the exciting development of print on demand books.
Print on demand books are exactly as they sound -- an author's work that isn't actually printed until it has been ordered by a customer.
This greatly reduces the costs associated with traditional printing because a) there isn't a surplus of books sitting around which have to be warehoused; and b) if a writer wants to be published, he or she can do it without having an agent or a publishing house. Print on demand also is terrific for cyberselling, as it's a convenient way to get your thoughts and words to the public.
Of course, print on demand is not (and shouldn't be) free. Therefore, an author must expect to incur fees when choosing a print on demand option. And therein lies the big question: "How much can I expect to pay to make my book print on demand?"
Print on Demand Cost Variables
As you might guess, the costs vary widely from one print on demand company to another. Some print on demand businesses charge separate fees for the various aspects of the print on demand services they offer. Others charge on a "per project" basis. Many also offer extras, such as help with marketing; as you can imagine, those extras can add up pretty quickly, so be cautious!
In the end, a better question than "How much will this cost?" might be "How quickly can I make back the money I invest in print on demand publishing?"
For instance, if you know you'll spend £250 total for print on demand services and you plan on selling each of your books for 5 pounds, you can expect that it's necessary to sell 50 of those books in order to break even. (Fifty books times five pounds each equals £250 .) And if you want to break even over the course of a year, that means you'll need to sell only one book a week.
Print on Demand "Hidden Costs"
Certainly, there can be a myriad of print on demand "hidden costs", too. You will probably have to pay a fee each time your book is printed. Or you might want to offer an affiliate bonus for any of your colleagues or friends who advertise and subsequently sell your books at their websites or blogs. You may also be inclined to use your print on demand book for giveaways in the hopes that you'll receive future interest. This should all be factored in to your projections.
Best advice? You as the author need to decide what you can afford. Because there are no guarantees that your print on demand book will sell as fast as you'd like (and, truth be told, some don't sell at all), make sure that you only spend money that you have. It's unwise to go into debt for a print on demand book unless it's part of a bigger business plan.
HELPFUL HINT:
Before choosing print on demand, check and see which print on demand books are the hottest sellers right now! And ask another writer who has used print on demand services what he or she thought about the process.
You might also like...