Will My Print On Demand Book Make a Profit?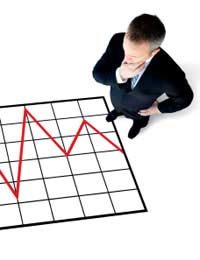 "Will my print on demand book make enough money to net a profit?"
It's a question on a lot of writers' minds, and it's definitely a consideration when deliberating whether to go the POD route or not. After all, print on demand books DO cost something to make; thus, you want to ensure a return on your investment.
With that said, POD books, like books that have been published through traditional channels, carry with them no guarantees of success or failure. The difference is that print on demand authors shoulder the risks associated with getting a book into the public's hands; if you work through an agent or publisher, you don't have to incur upfront debt. (And chances are good with traditional publishing that you've already made money in the form of an advance by the time the book is in the printing stages.)
Of course, agents and publishers can be difficult to come by, hence the reason that POD has taken off, especially in the era of the Internet. And there is absolutely one element that you have in your favour when it comes to making sure your print on demand books get into readers' hands – you're fully vested in the process.
Keeping the reality of uncertainty in mind, there ARE a few ways you can increase your chances of making a profit off your POD book:
1. Market the Book… Heavily
You can't simply sit back and wait for an audience to come to you; instead, it's critical that you bring your wares (i.e., your printed work) to potential buyers. This means spending a great deal of time as a "peddler" or "salesperson", roles that aren't always easy for introverted writers.
If you're having great difficulty determining how best to sell your POD book, it's time to get assistance. Though you will most likely have to pay a marketer or advertiser upfront, it could be money well spent. Just make sure you vet the professional first – if he or she has successfully sold print on demand books before, it could end up being a great relationship.
2. Buy Several Copies to Keep on Hand
You never know when an opportunity to sell your POD book could come in handy, so make sure that you keep a number of saleable copies at your home and/or office. Don't assume that someone who says he or she is interested will later order a copy off your website; sell (and autograph) one for him or her on the spot!
Of course, you don't want to overload yourself with inventory. So be pragmatic about your orders. For instance, it's unlikely you'll need more than 15-20 at a time (unless you're giving speeches and are planning to sell your book during or after your presentations.)
3. Position Yourself as an Expert
Finally, you have to really position yourself as an expert in whatever genre your POD book covers – science fiction, fantasy, nonfiction, biography, cooking, et cetera. You can do this by starting a website and/or blog or offering yourself to local and online media as an expert available for interviews.
Again, this takes a great deal of energy on your part; however, if it will help you get to a point of profit with your print on demand book, it's worth it!
You might also like...