What to Look Out For-Common Writing "Scams"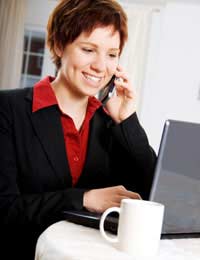 The Internet has opened up many possibilities for freelance creative writers to make a living selling their words and images no matter where they live… but the cyber universe is also a scammer's paradise.
If you're looking to self-publish or sell your literary "wares" online you need to stay safe from charlatans trying to steal your intellectual property and profit from your hard work. As a public service, we've addressed some of the top ways for authors to avoid finding themselves the victims of cyber thieves.
Don't Respond to Ads Asking for "Free Samples"
The job posting sounds ideal:
"Creative writer wanted to compose greeting card poetry. Payment of £100 for each card idea we use. Please send CV and three sample poems to…"
But how do you know that you're not really just giving away your three sample concepts?
Though there are absolutely some legitimate sites that advertise for writers in this manner, it will behoove you to correspond with any potential employer before submitting "samples". After all, who is to stop them from simply using your poems and not paying you at all?
A simple email requesting more information or a one-on-one phone call is an appropriate and professional way to keep you protected. Those companies not on the "up and up" usually won't respond to such pointed inquiries, as they have no interest in working with writers who are savvy. And those that are truly genuine won't mind replying to your questions.
Don't Post All Your Work on Your Blog or Website
Although it's fine to use your personal blog or web pages as a forum for your creative works, it behooves you to keep those postings to a minimum. Many writers have discovered the "hard way" that unethical individuals and businesses will frequently "lift" passages or entire stories without providing the author with any remuneration.
Of course, there's no reason to avoid putting a few of your writings in cyberspace. Just be picky and occasionally check to see that they aren't being used by another person. (You can purchase software for this purpose or even do a basic search engine query).
One of the safest ways to protect yourself and still publicise your writings may be to add only those pieces that have already been published elsewhere to your blog or website, though doing so still won't guarantee a scammer proof defense.
Don't Accept Jobs That Pay an Outrageously Low Amount
Though it's not illegal to pay authors very little in return for their work, many professional freelancers consider it unethical (or insulting, at the very least), for corporations to offer extremely low rates of £1 or less for substantial articles, stories, or other creative submissions that take a decent amount of time to research and write.
Again, this isn't a "scam", per se, but it's definitely a slippery slope. After all, you're practically giving away your thoughts and energy to someone who doesn't appear to value your contributions. And, let's face it, what bargaining power will you have in the future if you've willingly worked for next-to-nothing in the past? Plus, many extremely low-paying jobs look lousy on your CV and are therefore not credential builders.
Consequently, if you decide to proceed with a job of this nature, do it only for the experience and pursue higher paying gigs simultaneously. Otherwise, you could be essentially "typecast" as a writer who doesn't take him - or herself seriously enough to expect a decent wage.
Ask for Some of Your Money Upfront
If you're working with a publisher, company, or individual for the first time, there's nothing wrong with asking for a portion of your expected pay "upfront" or upon completion of a percentage of your writing project.
Most businesses will gladly send you some form of monetary reimbursement as an act of goodwill to ensure that you both feel comfortable with your new working arrangement.
Should an organisation decline to consider such a request, it doesn't necessarily mean they won't pay you as stated; it just means that you're taking a greater risk by working with them.
There are plenty of legitimate, decent paying jobs out there for willing and able creative writers, so you need never settle for less than you deserve. And should you find yourself preyed upon by scam artists, don't hesitate to take legal action, as it can only make the Internet a safer place for all your writing "brothers" and "sisters".
You might also like...