Organising Your Creative Writing CV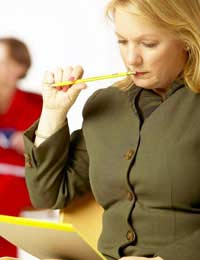 Are you a creative writer who wants to establish a professional freelance (or full-time) writing career? If so you'll need to organise your curriculum vitae (CV) to highlight your pertinent experiences as a way of attracting future employers and clientele.
Here, we'll look at the various elements of a successful creative writer CV.
Contact Information
The first section of your CV should include contact information about you including your name, telephone number(s), professional website (if applicable) and email address. Unless you are planning to submit your CV for local employment opportunities, it's not necessary to include your street address or country of origin; in fact, if you're applying for jobs online, it's better to omit those items as they may count against you.
Though some freelance authors include their photographs on their CVs, it's usually considered a bit amateurish. The same goes for adding individual or family details such as height, weight, spouse's name, kids' names, or hobbies. Save that information for a casual conversation with your employer after you land the gig or job.
Statement of Purpose
After your contact information, it's become popular to add a statement of purpose to your CV. This is typically a one- or two-sentence comment that tells the CV recipient what kind of work you would prefer to undertake.
For instance, a statement of purpose for a creative author could read:
"Professional creative freelance writer seeks to author poems for children's magazines, newsletters, websites and similar publications."
The more targeted you can be with your statement of purpose, the better your chance at catching the eye of a hiring manager, editor, agent or publisher. And be certain to frequently reword your statement of purpose depending upon the job for which you're applying.
Summary of Qualifications
Following your statement of purpose, it's appropriate to include a bullet-point listing of the reasons you're qualified to tackle the position. Limit the summary to between five and seven items, though; any more and you'll risk boring your reader.
As an example, the CV writer whose statement of purpose was written above might try to "sell" him- or herself by noting following qualifications:
Over five years of professional creative writing experience
Published more than 50 times
Taught four online poetry writing courses
Honoured by the Children's Poetry and Literature Society
Winner of the 2005 "Kids Poet" Award
Again, these bulleted tidbits are not meant to be highly descriptive, but are meant to capture the interest of the CV reader.
Career Background
Because you're trying to impress the recipient of your CV, you might want to change this section to read "Recently Published Works" if you have held no professional writing positions.
If you decide to list where your work has been seen, be certain to add the date of publication as well as the title of the piece. There's no need to include a link; if the hiring individual wants a copy, he or she will request one.
Education History (if applicable)
If you have a university degree, even if it's in something other than writing, it may behoove you to add it to your creative writing CV. However, if you left after secondary school, you might want to leave out a section devoted to education.
This is also the appropriate place to list any individual courses or classes you have taken during your journey of becoming a better, more qualified creative writer.
Volunteer History (if applicable)
Have you been helping underprivileged kids learn how to express themselves through poems, short stories, or plays? Do you read your ditties to elderly nursing home residents twice a year? Then this is the perfect place to spotlight how you give back to your community.
But be careful… the volunteer items you include must be in line with the job for which you're applying. Noting that you give your time as a fundraising organiser might seem nice, but it's irrelevant for the purposes of your creative writing CV.
References (if applicable)
If you've had the opportunity to work with some recognisable names in the publishing industry, you can include up to three of them as references. However, this section isn't necessary and shouldn't be added to your CV if you've worked primarily with "unknowns".
At this point, your creative writing CV should be edited, formatted and proofed again. You can even ask a friend, family member or colleague to give it the "once over" for clarity and organisation. Once you get the "green light" to send it out, you'll be set.
Now, go out there and wow some folks with your creative writing credentials!
You might also like...