Storytelling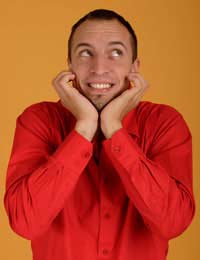 There aren't enough exceptional storytellers in the world today; this is most likely because storytelling is a rare art form that has been passed up in favour of other mediums.
In our television - and Internet-driven society, the notion of a single individual (or, upon occasion, a group) engaging an audience with stories of bravery, humour and/or morality seems rather quaint. Certainly, many of us still remember a time when storytelling was somewhat of a "given" rather than an exception, but those numbers are dwindling every day.
If you're a creative writer as well as someone who is comfortable speaking in front of others, you may want to turn your talents to reviving the almost-lost art of storytelling. Though such a literary journey may not result in your becoming independently wealthy, it will likely be an enjoyable activity that you can share with others.
Below are three innovative, uncommon ways to turn your storytelling into a fun (and perhaps even profitable) pastime:
Become the Neighbourhood Storyteller
Do you live in an area where plenty of kids (including your own) congregate? Why not invite them over for an occasional storytelling adventure? As an author, you can write your tales beforehand, memorise them and change them according to your listeners. (For example, plug in some of your audience members' names to ensure that they'll remain captivated until the very end). Alternately, you can memorise one of your (or your kids') favorite childhood books and recite it sans illustrations.
Obviously, you won't be charging money for becoming your neighborhood storytelling whiz. However, if you write (or want to write) stories for kids (or if you simply have a craving to be in the spotlight), this is a terrific way to gauge whether your tales or verbal skills will resonate with a younger crowd.
Offer Your Storytelling Talents for Birthday Parties
After becoming somewhat of a local "storytelling star", you may be in a position to earn a small amount of cash by telling stories at birthday parties. Because this is a highly unique, niche market, it may be difficult at first to attract customers. However, once you win over some happy parents (who will be pleased that they didn't have to entertain the children themselves), it's likely that word-of-mouth will earn you other storytelling assignments.
Perhaps this career move could even turn into a "How to Become a Professional Storyteller" guide that could be offered as a self-published e-book, a series of blog postings, or through a publisher. Though such a work wouldn't be "creative writing", as such, it would position you as an "expert" in the storytelling field. This, in turn, could springboard into other storytelling engagements and/or writing assignments.
Help Local Nonprofits Organise Storytelling Festivals and/or Contests
At the moment, reality shows are all the rage. You can use this international mania to your advantage by jumping on the bandwagon and helping an organisation in whose mission you believe!
How? Assist a local nonprofit agency in putting together an enjoyable fundraising event that involves a storytelling competition. By doing so, you'll not only be aiding your favorite charity, but you'll also be encouraging other people to become storytellers. An end result could be a resurgence of this age-old method of oral communication and entertainment... with you at the helm!
You might also like...