Writing About Dreams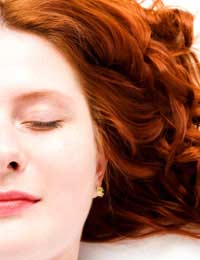 It's been said that dreams can be an excellent source of inspiration for writers; consequently, many journalists, authors and reporters find themselves keeping a record of the stories that play out in their unconscious minds each night.
If you want to tap into the magic of dreams or just experiment and see if writing down your most vivid dreams will help you become a more succinct, prolific or interesting writer, you should try it. After all, there's nothing to lose! Just read these suggestions to get you thinking, put paper and pen by your bed and turn out the light.
Idea #1: Write down your dreams as soon as you wake up.
Your dreams will quickly fade after you leave your bed, so make certain to capture them before they disappear. And should you awaken in the middle of the night, take a few moments to write down "keywords". Even if you only have time to jot down a couple of memories, it's better than nothing at all.
Idea #2: Invest in a "dream dictionary" (or bookmark one online)
Many writers believe that the objects and situations in dreams actually symbolize other things. For instance, a common dream is appearing in public without clothes; many dream dictionaries interpret that plot as being indicative of the dreamer feeling anxious or unprepared about something. Though dream dictionaries aren't necessarily right all the time, they'll at least give you a sense of why you're dreaming what you are. (And if you become really involved in the psychology of dream analysis as well as the notion of "dream symbols", you could always create a personalized dream dictionary!)
Idea #3: Share your dreams with another (trusted) individual
If you have someone in your life with whom you can trust with the intimate details of your dreams, why not share them with him or her? Start a dialogue about what your dream interpretation is and talk about how it can be used as a possible springboard for a writing piece such as a poem or story. Just remembering the variety aloud could spark the essence of a new work of literary art.
Idea #4: Pay attention to how your dreams affect your writing
Do you find yourself eschewing writing after you experience certain types of dreams, such as nightmares? Do other dreams seem to invigorate you? If so, you may want to seriously consider working on overcoming the inability to work. Look for these types of psychological patterns after dreams and learn how to work with (or, if necessary, against) them. You may have underlying issues that need to be addressed before you can write at your personal zenith.
Idea #5: Try lucid dreaming as a form of brainstorming
Have you ever been able to control a dream while it's occurring? This is called "lucid dreaming". During lucid dreaming, the dreamer is aware of what's happening and can consciously manipulate the situation to avoid peril or disappointment. For those persons who are particularly able to accomplish this type of dreaming, the experience can result in a refreshed mind and a strong sense of creativity.
You might also like...