Handling Rejections with Style and Understanding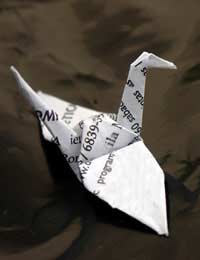 When you make the decision to write for a pay cheque, you open yourself up to a new kind of feedback:
Rejections
Though these slips of paper or emails might cut like knives (especially at first), you can get past your highly-charged, emotional reaction if you take the time to understand why and how rejections are merely part of the professional writing process.
Rejections Aren't About You As a Person
Rejections have very little (and usually nothing) to do with you as an individual. In fact, most of the people from whom you'll receive "Dear John" or "Dear Jane" letters may never meet or speak with you. In reality, rejections are simply a result of the basic principle of supply exceeding demand.
In the world of creative writing, the market is very narrow; hence, there are many authors all vying for the same writing job, project, or placement. This means that someone (or many persons) has to walk away with the prize while the others lick their proverbial "wounds" and live to compete another day.
Rejections Aren't Cut and Dry
Rejections are extremely subjective, which is one of the reasons they are so difficult to understand. After all, didn't your last editor love you? Weren't your friends bowled over by your witticisms and insightful metaphors? Didn't that online fortune teller predict success by the end of the month?
The truth is, your work could have been rejected for so many reasons, it would be impossible to name them all. Maybe your work was terrific, but not what a prospective editor, publisher, agent, or employer was seeking. Maybe your work was sub par or inappropriate for the job. Or maybe you were rejected along with 200+ other people whose work never even was read (yes, it sometimes happens.)
Chances are, you may never know exactly what it was about your article, poem, play, or short story that didn't resonate with paying clients. Again, that's just part of the experience, albeit a frustrating aspect of writing for a living.
Rejections Are Opportunities
Some rejections are actually blessings in disguise, being opportunities for you to become a savvier, more concise writer.
For example, you might be overreaching your current abilities, trying to sell your writings to inappropriate places. This often happens when we "know" we have a fabulous piece, send it away for consideration, and receive a rejection (or never receive any acknowledgement at all.) Hence, you need to ask yourself some pointed questions whenever you receive a rejection notice:
Was this the right venue for my creative writing?
(If you're a novice trying to sell a poem to a magazine that only publishes works by well-known poets, you're probably not going to get a positive response.)
Did I choose the most appropriate creative writing piece to "wow" my prospect?
(A literary magazine might not be the best place for your science fiction short stories. Instead, you could have a better chance of getting them published on a website or in a publication dedicated to that particular genre.)
Was my approach professional?
(Did you package your creative works in a business-like manner? If you sent them via email, did you still follow basic professional correspondence rules and guidelines? It's critical to come across as a professional writer, even if you've never made a sale; after all, negative first impressions are notoriously difficult to overcome.)
By performing a self-inventory, you'll be in a better position to analyze your rejections, rather than allowing them to depress you or cause you to decidedly state, "I'll never try this again!"
Rejections Are an Opportunity For You to Be Very Creative.
You're a creative writer. You've just received a lousy rejection slip. Why not do something fun with it?
Across the globe, writers with good perspectives on the professional writing process have chosen to approach their rejections in very unique, innovative ways. For some, that means shredding their rejection slips and putting the clippings in the cat box. For others, rejection letters become wall hangings, incentives to work harder and prove those naysayers wrong! Still more authors like to turn rejection papers into airplanes, boats, or other origami creations, just for fun.
These little methods of dealing with rejection operate as a way to let off a little bit of steam in a fun, productive manner. Follow suit and you'll be able to bounce back faster than if you wallowed in your disappointment.
One final note - there's an old sales adage that says: Every 'no' gets you one step closer to 'yes'. Apply this philosophy to your rejections, and you'll realise that each rejection slip that comes your way actually brings you a bit closer to becoming a paid creative writer.
You might also like...