Develop Your Own Newsletter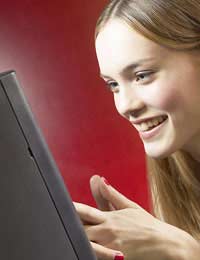 Feel like you have something to say to the world? Want to share your creative musings with someone other than Fido or Fluffy? Why not communicate with individuals far and wide through an electronically-delivered newsletter?
With the advent of computer software and the Internet, it's easy to set up a newsletter template to send out to friends, family, and even strangers. In fact, you might say it's almost TOO simple, which is the reason many of these tomes go unread.
But rest assured that with a few savvy (and easy) marketing tactics, you can absolutely start a creative writing newsletter that will garner you responses and an audience. And you won't have to spend a fortune to get it up and running, either. Here's how…
Start a Blog
One of the fastest ways to meet like-minded persons is via cyberspace, and there are plenty of sites that offer blogs and pages for free (or even very modest investments.) Snag one of those spots online and start corresponding with people around the globe on issues such as writer's block, idea sources, and publishing issues.
(As a side note, it's important for you as an author to seriously consider copyright infringement laws. Whenever you put your musings "out there", you always risk the possibility of others' taking credit for your works. Hence, it will behoove you to add a copyright notice on your blog as well as alongside all your writings, simply for an added measure of protection.)
Gather Emails
If you keep up with your blogging, you'll begin to develop a camaraderie and give-and-take with other bloggers. With their permissions (a critical step), start a list of "friends" email addresses. Let readers of your blog know that you are planning to send out a newsletter only to special subscribers, and that the content of the newsletter will be writings, information, and/or other facts you feel that creative writers will want to know but that will not be posted on your blog.
Not the self-promoting type? Don't worry! Your newsletter doesn't have to be self-serving or ego-centric. If you're interested in a particular creative topic area, such as greeting card writings or the development of stage plays, there's no reason not to fill your newsletter's pages with such content. Basically, your goal is to get a readership and to have the opportunity to write about interesting subjects.
Develop Your Newsletter
Beyond choosing a format for your emailed newsletter, you'll need to alert your recipients of the frequency with which they'll receive your writings. Will it be once a week? Once a month? Or on a more sporadic basis?
Decide early on how much you can realistically handle. After all, if you're creating this newsletter yourself and providing 100% of the text (at least at the beginning), you'll need time to prepare copy that is engaging and readable. Don't overextend yourself; truly, it's better to start with a newsletter every quarter and then move to every month rather than vice versa.
Develop Your First Issue
How exciting! It's time to write your first newsletter!
Make sure you start with a fresh attitude and a strong tone. Sure, you might turn off some people, but you want to have a memorable style that develops over time. This is a moment for you to show off a little of your creative writing acumen, so aim high. (And, of course, spell check and edit before you decide your newsletter is ready to go).
Send Out Your First Issue
You'll no doubt feel a certain thrill when you hit the "send" button and transmit your inaugural newsletter to your email database. Yet don't feel despondent if you hear nothing back immediately; sometimes, it takes a while to begin getting responses. Instead, start to work on your second issue instead of checking your email every ten minutes for kudos.
Additionally, if you receive negative commentary or requests to be removed from your newsletter, there's no need to take it personally. Even the best, most prolific, magazines and newspapers in the world regularly lose subscribers; it's just a part of the natural ebb and flow of the world of publishing.
Let Your Newsletter Develop Naturally
Throughout the coming months, allow your newsletter to grow in an organic way. Rather than forcing its development, see where it takes you… and continue to promote it as a special offer on your blog (you haven't forgotten about the blog, have you?) Eventually, you'll know exactly where it needs to be to attract new audiences and perhaps even become something else, like the seeds of a niche ezine.
By starting slowly and systematically building both your readership base and your stamina, you could eventually find yourself with a loyal following and phenomenal feedback. And, best of all, you'll be writing.
You might also like...