How I Turned My Writing Into a Career: A Case Study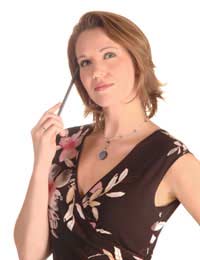 Susan who lives in the United States, started writing at a young age, but it wasn't until she got to university that her career started to really take off! We interviewed her to find out how she made her passion – putting pen to paper – work for her in a financial way.
Scribblepad: Susan, when did you start writing?
I have always found joy and catharsis in writing. My earliest memory was when I was in third grade and my teacher asked me to read an essay aloud to the class. It was on our family Thanksgiving celebration. They liked the way I described the food.
Scribblepad: When did you realise that writing was something you should incorporate into your career?
This is such a funny story!
I actually went to college (university) to become a journalist. I had been an editor and a "stringer" for my high school newspaper. I reported weekly to the local newspaper on happenings around my secondary school.
Then in college, I became editor in chief of the university's newspaper and a feature editor at another university's newspaper. I didn't finish my degree, though… and when I applied to the local newspaper for a position as a reporter (this was the very paper I wrote for as a high school student and won an "Outstanding Journalist" award from), they turned me down!
Scribblepad: Ouch! That must have hurt!
It did... I wallowed in my sorrow for a few years and decided that the only job I was qualified for was as a receptionist. Then, a friend approached me and told me he thought I would be a good candidate for a writer's position at a local television station. I had never written for television before, but I decided to take the test anyway. I got the job!
I knew then I would never go back and that writing would always be an integral part of my life.
Scribblepad: You're a freelancer now… how did that occur?
Once I had my daughter, I decided to try it on my own and freelance.
I found great satisfaction in being able to write for radio, television and print media simultaneously. It never got boring and built my resume, broadening my experience and my client base!
Scribblepad: What are the benefits to being a writer? Any downfalls?
For me, writing is as important as breathing.
I remember I was dating someone once and I think he summed it up for me without realizing it. We were out at a coffeehouse one evening and I was talking about character sketches for a screenplay I was thinking about writing. For me, those characters were like an extension of my family – they were in my head constantly. He looked at me and said, somewhat annoyed, "Are you ever NOT a writer? Can't you turn it off at 5 like most people who have jobs?"
The answer is no. I am never not a writer. I never turn it off. (That relationship ended that evening.)
Scribblepad: That's a great story...! So the advantages are...?
The benefit is that I get paid for being imaginative and creating stories and being a storyteller. I get paid to entertain people with my words. I love being able to evoke emotion, be it happiness, joy, sadness, anger. I sometimes watch people read my work without them knowing I am, just so I can see if I've accomplished my goal with that particular piece.
The downfall is that we writers tend to be very multi-layered. We aren't exactly the easiest people to have relationships with because we are constantly walking that fine line between the real world and the one we create on paper. Separating the two can be challenging at times.
I am happy to say my husband enjoys the "bohemian writer chick" in me that unleashes him. But I also like that military part of him (that is as inbred as the writer in me) that keeps me "grounded".
I think one of the other downfalls is that it can get lonely at times. I wouldn't change it, but there are benefits to having a water cooler and office gossip!
Scribblepad: What is your advice to other writers who are thinking about striking out and making writing their full-fledged career paths?
"Patient Persistence!" It takes time to build a client base (as with any business). Whether that's an agent, publisher, or corporate America, you must always remember that it takes time to earn someone's trust.
Don't take things personally if people edit your work. They key is to develop a skin thick enough to know when to not take someone's advice, and thin enough to be able to recognise when it's constructive criticism and may be beneficial.
Also remember that if you work for yourself, you're never really "your own boss." Every client you do work for is your boss. And if you don't perform, you may have to end up firing yourself!
You might also like...