The Nuances of Writing for Children vs. Adults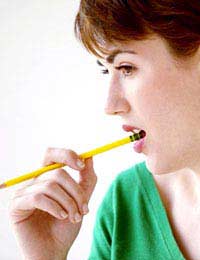 Have you ever uttered the words "I would love to write a children's book"? If so, you're not alone.
Many creative writers are itching to stretch their wings by penning works for a younger audience; in fact, the market is usually flooded with people trying to break into the children's writing scene. Today, there are literally hundreds of thousands of works that have been written specifically for baby, tot, tween, preteen and teen readers.
If you're serious about publishing your works in a kid-related magazine, website, ezine, or other juvenile literature venue, it's critical that you recognise the inherent differences between writing for children versus writing for adults. Here, we'll explore a few tips to help you get started on the path to penning works that pop with enthusiasm and delight your audiences for years to come.
Children are Fickle
It's true. Kids simply do not have the same attention span or maturity as their older counterparts. Whereas an adult might give a book or poem "a chance", a child will toss it aside or, if being read to, fidget horribly until it's over.
You have only a few moments to grab a youngster's attention, so be certain that your opening sentence is enticing. Also, keep the rhythm of your words smooth and your pace steady or your readership will lose interest.
Children are Intelligent
One of the most common mistakes fledgling children's writers make is "talking down" to their readers. Kids inherently know when they are being underestimated, so be prepared to write in a voice that is warm and understanding, but not "preachy".
Children Seek the Familiar
Children generally want to read stories with themes to which they can relate – a brother or sister being born, moving to a new area, being hospitalised for the first time. Therefore, as an author, you'll need to focus on topics pertinent to children's common experiences. If you have no youths of your own, ask around to gather data on the trendiest topics.
Children Like to be Challenged
There's no need to spell out everything to a youngster, even one who is preschool age. Leave a little mystery in your text and allow your readers to discover answers for themselves or come to conclusions on their own.
Children Want to be Adults
Some of the most popular children's books are those in which kids exhibit the independence and freedom of adults. Kids especially like stories where their peers behave as heroes and heroines, saving the day and outshining their parents and educators. Consider this fact when determining the "cast" of your piece.
Children Enjoy Anthropomorphic Characters
One of the most enjoyable elements of children's writing can be the freedom the author has to turn animals and objects into living, breathing entities. A talking rock or a singing cloud wouldn't be appropriate in an adult's world; but in a child's mind, it's completely acceptable.
Children Like Happy Endings
Kids are typically resilient human beings, and, as such, they tend to see the world in a very optimistic way. Consequently, it's no surprise that they crave stories that end on a positive note. Though a very few children's poems and books have darker plotlines, the majority of the best loved are upbeat with an encouraging, confident message.
Enjoy yourself as you enter this realm of creative writing. Though it can be tough to break into juvenile markets, the process can be one of incredible learning opportunities and huge personal and professional rewards.
You might also like...