When to Take a Break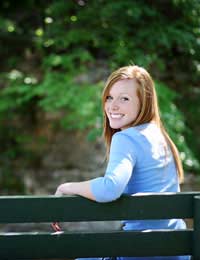 Sometimes it's obvious that you need to stop writing. Your eyes are stinging, your fingers ache from typing or printing and you haven't eaten a thing for hours. At those moments, walking away from your writings is relatively easy because the signs indicating you need a breather are noticeable.
However, when to take a break is not always so readily apparent. But make no mistake – removing yourself from your notepad or computer screen on a regular basis is the right thing to do, even if you have a deadline looming.
Sometimes it's best to put your writing to one side in order to gain a bit of perspective, or find inspiration. Below, we'll look at some of the indicators that it's time to shelve your writing activity, if only for a little while.
It's Difficult to String Together Simple Sentences
Have you ever tried to write a paragraph, only to find that you just cannot seem to piece it together in a logical format? Try though you might, it's just too arduous to form effective sentences.
At this point, you could spend hours rephrasing a single thought, but it might just wind up being revised again anyway. Better to walk away and allow your mind to concentrate on something else rather than endure the frustration of a foggy brain.
You're Spending Less Time Writing and More Time Surfing the Internet
Every author has times when he or she just cannot help but procrastinate. Suddenly, surfing the web becomes the most important task of the day, and all writing assignments take a back seat to this cyber recreation.
Try as you might to chalk up your net trawls to "research", it's clear that you need to step away from all things writing and web-related when the activity of visiting entertainment sites and friends' blogs become your sport of choice.
You've Been Staring at a Blank Page for Longer Than Fifteen Minutes
That white page isn't getting any whiter, and you're not adding anything to it in terms of words, images, or ideas. This is a surefire indication that your muse has taken a siesta. Until she returns, it's best for you to focus on some other activity or a different writing project that requires less of your creative energies.
You Can't Decide Where to Start
Do you have a pile of assignments that you're unable to attack? Rather than staring at the stack of work on your desk, try taking a breather. Go and get a soft drink and light snack or take a ten-minute walk outside.
When you return in a more refreshed state of mind, do a little "triage" and start systematically tackling your creative writing assignments one at a time.
You're Physically Ill or Uncomfortable
It might not surprise you to learn that plenty of writers can be doggedly determined; however, that's not always the way to produce high quality work.
If you're ill or in any kind of physical pain, it might be better to rest your body and mind than to force yourself to create new writings. Even if you're under a looming deadline, you should consider your health above all else; even if you need to ask for an extension, it'll be better in the long run. Most editors are willing to allow writers a certain amount of flexibility if they are familiar with their work. Besides, it behooves them to do so; after all, they don't want to read and edit a poorly written short story or article.
By paying attention to yourself and taking regular breaks, you can return to your writings refreshed, recharged and ready to go.
You might also like...