Joining a Creative Writing Club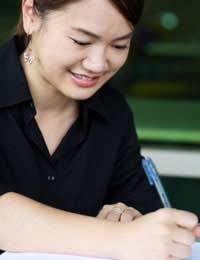 Is your family tired of hearing: "Could you read this story and give me some feedback?"
Have your friends stopped answering emails from you requesting impartial commentary on new poems or plays?
Do co-workers shy away from discussing writing when you're in earshot for fear that you'll beg them for their opinions on your most recent novella?
If so, you may have to find a new group to help you proofread, edit, construct and enrich your various creative musings. So why not join one of the many writing clubs that are available to budding literary artists like yourself?
The Benefits of Buddies
Obviously, the advantages to joining a group dedicated to helping all members become better writers are obvious:
You'll get to know people who are interested in the same thing you are, possibly leading to lifelong relationships
You'll receive extremely objective feedback from likeminded individuals (after all, whose closest loved ones are really capable of saying, "This is terrible"?)
You'll have instant support from sympathetic colleagues when you get those pesky rejection slips from agents and publishers
Though you can definitely write in a "vacuum", learning how to solicit and evaluate constructive criticism is a valuable tool that almost every author can use.
Give to Take
Of course, you can't simply join a creative writing club without expecting to provide your teammates with assistance; after all, this isn't a one-way street. In order to gain the most from your experience operating in this kind of freeform workshop environment, you have to be willing to give others your time, too.
For instance, many clubs will require that you read others' works on a regular basis, providing those writers with the most relevant feedback that you possibly can. This will obviously eat into your own writing opportunities; hence, if you cannot possibly spare any minutes on someone else's poems, plays, or chapters, you might not be "writing club" material.
On the other hand, if you can balance editing other writers' pieces with creating new ones of your own, you're perfect for a club. And don't be surprised if you find that you routinely return to your keyboard or notepad completely refreshed after evaluating someone else's works.
Where to Find a Club
Not sure where to look for a creative writing club? You can always start by taking a cruise around cyberspace. Thanks to the Internet, there are many websites devoted to writers' issues, and some of them have message boards that operate as veritable online writing groups. Though they might not call themselves a writer's club, per se, they will still provide you with the same benefits as a more structured group.
If you'd prefer to see the people with whom you're discussing your writings, check with your local library or university. Many nonprofits open their doors to writing clubs who need a place to meet once a week or month. Additionally, some clubs regularly send press releases to local publications requesting new members or highlighting upcoming events, so be on the lookout for such announcements.
Start Your Own Club!
Striking out again and again? Don't despair! Instead, take the proverbial bull by the horns and start a club of your own.
Perhaps you and a few author friends could meet on a scheduled basis at a local coffee shop to commiserate, evaluate, learn and laugh. Eventually, such an informal group could attract new writers, all hoping to improve themselves. And you'll only benefit from being among peers who don't mind when you say, "Can you look this over?"
You might also like...
I love love love writing and this website is great for advice and info for young writers!
kittycat
- 15-Mar-11 @ 5:55 PM