Putting the Twist in the Tale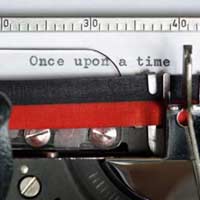 'Twist in the tale' fiction is easy to read and simple to write. After all, it's just a case of surprising your reader with a clever punch line. Not so! The genre is packed with pitfalls that can trip up the most experienced writers.
Key Ingredients
The most important thing to remember is that tales with a twist must still adhere to all the usual rules of good fiction. They need a strong, logical plot which is driven by multi- faceted, convincing characters. Adding a twist at the end is no excuse for weak plots and lazy characterisation. If any of these aspects of the story suffer, they will ultimately detract from an otherwise brilliant twist ending.
The key to a good twist is to subtly mislead the reader. This is done by withholding vital information and creating a world that is not quite as it appears. With clever planning, the writer should be able to lead the viewpoint, character and plot towards a different destination or outcome than the one that the reader expected at the outset.
The Biggest Pitfalls
Never trick your readers. Turning the whole story on its head, without any warning or clever planning will alienate the reader and gives your work an unsatisfying and annoying finish. The clues should be liberally sprinkled throughout the entire plot. You're not telling lies but merely telling only part of the whole story, until the moment of revelation, right at the end. A twist in the tale does not mean that you can sweep away an entire plot claiming that your viewpoint character merely dreamt it all.
Another big mistake that ruins the twist is not knowing when to stop writing. When you arrive at the moment of truth, make sure that it really is the end. Many writers make the mistake of going further than they need to by elaborating on or explaining the twist.
If you've placed all the pointers in your story and clearly drawn out the character and plot, you shouldn't have to do this. Prolonging the end will only weaken the story and completely undermine the impact of the twist.
Let's Twist
A twist in the tale story is simply a strong plot with good characters and a surprising ending. How do you put that twist into your tale though? There are several tried and tested techniques and it's a matter of experimenting to see which approach works best for you.
Try starting at the end. Come up with a statement that covers the conclusion of a plot. How can you create a plot around this that misleads the reader into believing in another set of truths? Think of the punch line and work backwards through the plot considering what information you can withhold from the reader.
Ask yourself 'what if' until you can uncover a twisted ending to your story. Keep asking 'what if' until you reach an answer that makes you smile, gasp or laugh.
Look to the phrase 'fact is stranger than fiction' as a starting point for your story ideas. The media is packed with stories that have extraordinary outcomes. How can you write a story inspired by these events that manages to stray from the way your reader expects the plot to end?
The Clues are All There
A successful twist in your tale will make your reader sigh, 'oh yes, of course....' Following the plot revelation, they should be able to read the story for a second time and wonder why they didn't 'see it coming.'
To achieve this effect on your readers, make sure you drop plenty of clues in your writing. Ensure you don't tip the balance, though. If you make the clues too obvious you have lost the impact of your twist and the story ends with an unsatisfying fizzle rather than a bang.
Good signposts include:
Failing to reveal a character's sex or age.
Hiding the era in which your story is set- is it historical or contemporary?
Throw in interesting but irrelevant incidents that detract from the real action. Make sure these distractions still add value to your work though.
Make the voice of your viewpoint character unreliable. The reader may think they can trust the character's view of a situation- but can they?
Use a false twist during the story. The reader may not be expecting another.
Tales with a twist are incredibly satisfying to read if they are executed well. With thought, confidence and lots of planning they are extremely fulfilling to write. Read some good examples of tales with a twist, make notes and have a go yourself.
Scribblepad is sponsored by Purely Energy, who have funded a lot of our content. If you are looking for a low cost business energy supplier, take a look at their website.
SCRIBBLEPAD IS FOR SALE.
This website is for sale [more info].
You might also like...