About Our Site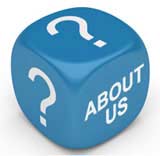 Scribblepad was formed to offer a unique reference point on writing creatively and successfully.
There are literally millions of aspiring writers in every corner of the globe, all of whom are seeking to discover innovative ways to unlock their personal creativity and free the stories they yearn to pen. Yet so many of these would-be literary artists are stopped by overwhelming questions-How do I get started? Where can I find the inspiration? Am I really good enough to write?
At Scribblepad, our primary goal is to help adults (and older children and teens, too!) find and release their inner voices. From prose to poetry, Scribblepad's expertly researched and authored features and articles give readers immediately implementable hints, practical advice and proven methods.
For more advanced "Scribblers", the Scribblepad site points out key ways that novice or recreational authors have launched their careers (or have simply become better known in larger literary circles.) Our aim is to help all writers develop their talents and skills in a fun, rewarding way.
Scribblepad also offers a unique "Ask Our Experts" opportunity that's perfect for site visitors with particular questions. This interactive option enables Scribblepad guests to receive individualised responses to their most important writing inquiries; best of all, the answers will be displayed on the site so everyone can benefit from the expert advice.
There's no need to wonder: "Can I really become a writer?" The answer is a resounding "YES" and your journey begins today! Unleash your "write stuff" bookmark Scribblepad and start composing amazing literary adventures for yourself, friends, family members, editors and agents right now.
Our concern was that there was no single UK resource for interesting features and practical advice on this subject.
Our features and articles are written by experts - who have experience, or a particular interest in this area.
Our Background
Scribblepad was founded by John Rowlinson, the founder of PtS.
John, through PtS, is involved in a number of ventures including software and property companies. A percentage of revenue from these activities goes towards funding Scribblepad and a number of similar sites.
Our focus is simply on having experts create the highest quality information possible that is widely read.

Related Articles in the 'Site Info' Category...